Pregnancy is one of the scariest and beautiful natural phenomena in the world. For about nine months, you take the utmost care of the tiny microscopic baby growing inside of you. And the constant check-up to make sure your baby is okay is nerve-racking.
But this mother got terrible news during her 20-week ultrasound appointment. Her unborn son suffers from a rare condition called Spina Bifida. That means his neural tube defect will cause trouble walking after he was born. Despite this heartbreaking revelation, she was happy to give birth to a son.
They gave all the love and care in the world to this precious boy. But then one day, his mom has a eureka moment. She decides to give her son forearm crutches. And as soon as he saw his new sticks, he shouts, ' I love my new stick!' and he gives them a try.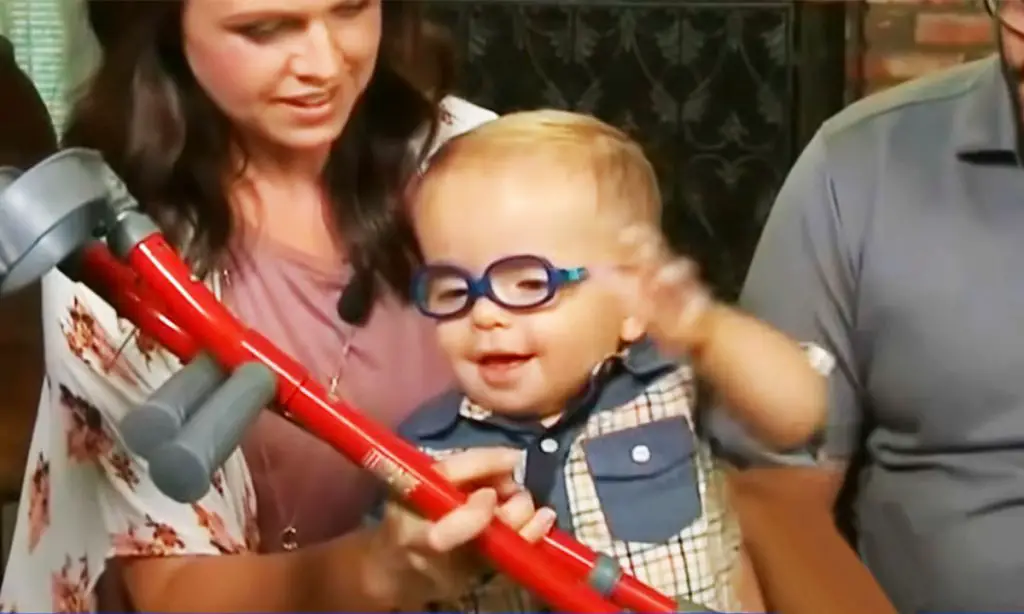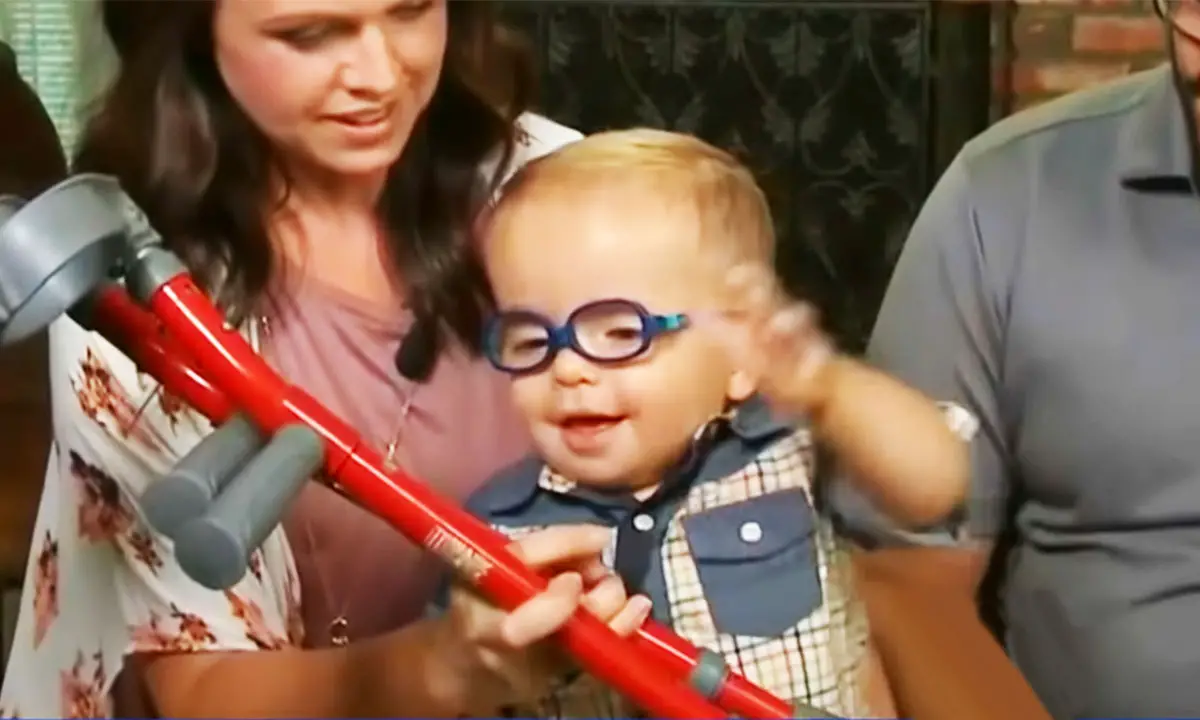 Then, it finally happened. He takes his first-ever walk with his family dog. This moment is no doubt the most heartwarming thing that you have ever seen. He gets immensely excited about his walk and shows it off to his dog.
He says, "Look,  Maggie! I'm walking, Maggie!" And within seven seconds of uploading that video, it goes viral on the internet. The whole world is in love with this charming boy. He proves that anything is possible with enough determination. This fantastic kid shows himself and makes his entire family proud.
Watch the full video below and please leave us a Facebook comment to let us know what you thought!

SHARE and COMMENT on this adorable kid's video!