Everyone knows that a dog is a man's best friend. But there have been cases of canines bonding together so much that they can't live without each other! One of these instances is the friendship between Merrill and Taco. Moreover, the attachment between the dogs was so strong that the pit bull refused to leave the shelter without his best bud!
3-year-old Pitbull mix Merrill had a severe uterine infection from over breeding. While 8-year-old little Chihuahua, Taco was suffering from asthma and dental disease. For this reason, their previous owners gave them away to Rocket Dog Rescue.
Here, vets found that Merrill needed life-saving surgery. But it was after surgery that staff saw how close the two dogs were. Moreover, Taco never left Merrill's side during recovery. The duo was inseparable!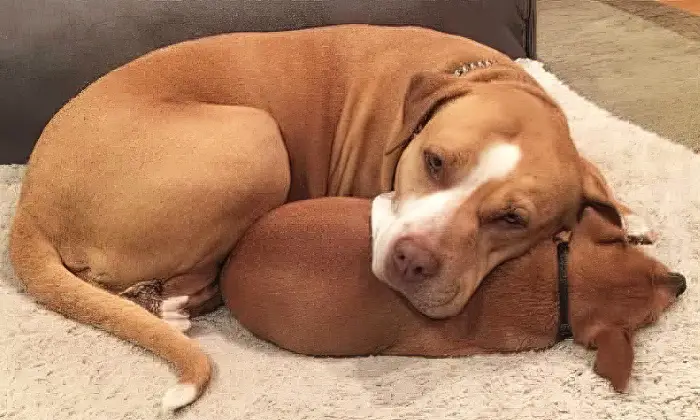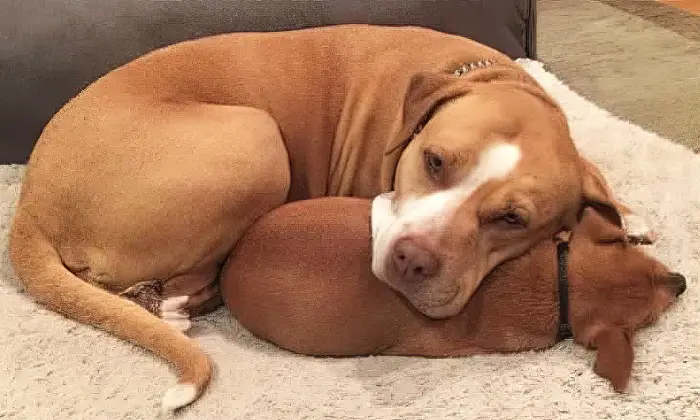 One day, a potential owner came to the shelter and fell in love with Merrill. But it was impossible to take the pooch to his new home as the best friends couldn't stop crying. Luckily, the new family saw the incredible bond between the canines. Although they weren't looking for two dogs, they decided to adopt them both! Now, Merrill and Taco live together in their forever home with each other by their sides.
Watch the full video below and please leave us a Facebook comment to let us know what you thought!
And please COMMENT and SHARE!