Panic is a normal healthy feeling. When a powerful feeling or decision-making hits you hard, we tend to feel overwhelmed even as adults. But we master the skill to calm ourselves down during such situations.
But toddlers don't have the grip on those feeling much like, Kayla McDowell's son. 
Kids are fragile; hence, they need to be taught certain aspects of life. So when Kayla's son turned two, she began teaching him a few essential tools and techniques. In her recent video, we witness the mother and son using the systematic process of calming down.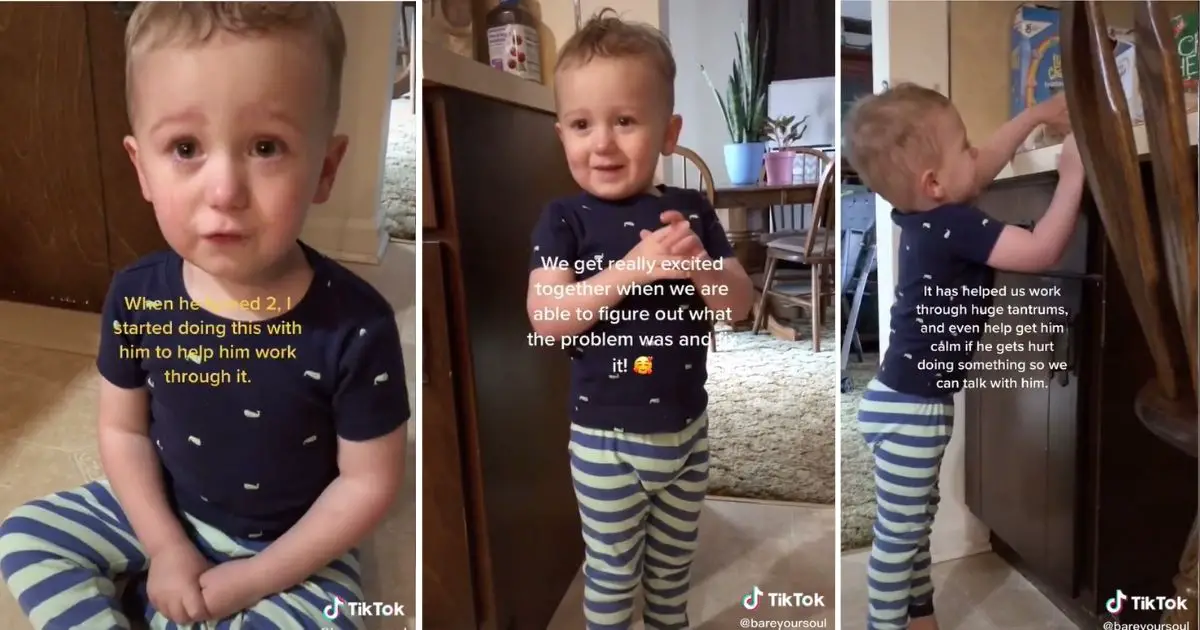 Whenever the two-year-old starts throwing hissy fits, she prevents him from melting down by taking deep breaths. It is mesmerizing to see how the child instantly stops crying and focuses on his inhaling and exhaling. The second step, shaking off, meaning shaking one's body and alleviating the stress. The final step, listening ears, which means his mother has his full attention. 
These are the miraculous ways for self-soothing or even toddlers. 
The clip is one of the moments when adults figure out how to infuse their knowledge into parenting skills. I hope this story serves as a reminder for all the new parents to ease their stress. Sooner or later, we all figure it out. Do share your thoughts in the feed. 
Enjoy this informative video by sharing it with your loved ones.