Don't we all love dog shows? Pups tackle assault courses, obey commands and enjoy the treat that follows. Like us, a little girl enjoyed watching the agile dogs complete every hurdle.
When her parents broke the big news, the family will go to a local dog show. The tot was unable to contain her excitement counting the days anxiously. On the final day, she dressed for the occasion and carried her favorite stuffed toy. She even persuades the judges to allow her stuffed dog to be a part of the competition.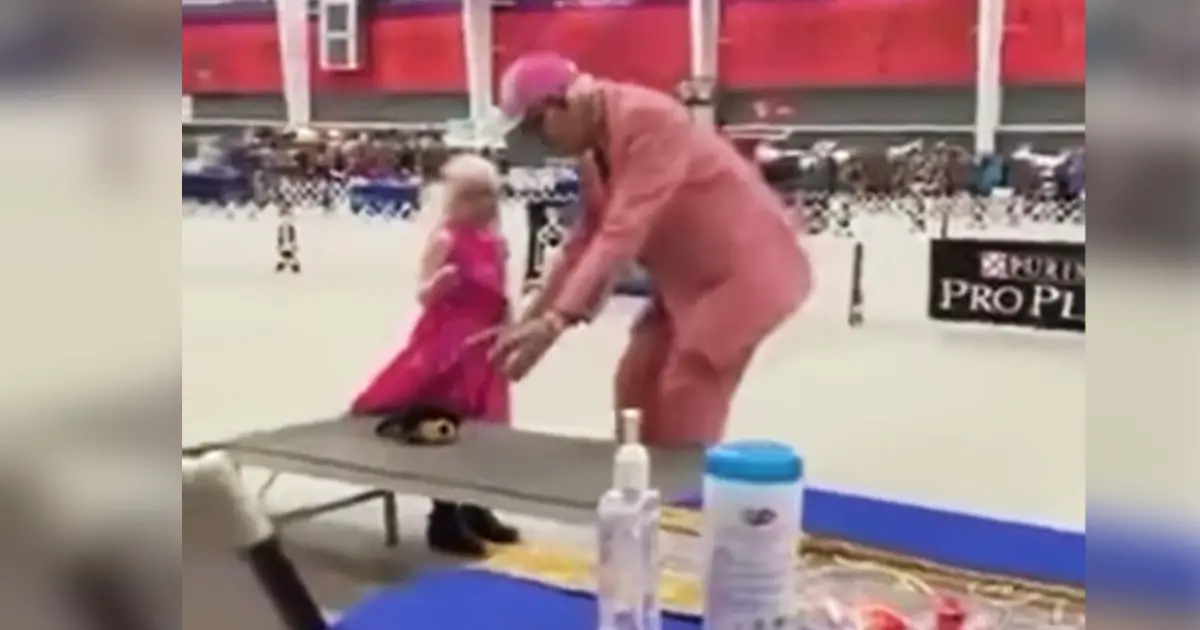 One of the critics joins the adorable girl, examines the dog. He compliments her for maintaining the little pup. Furthermore, he asks her to run around with him on the leash. The crowd cheers on as she runs around, and she gives the judge a big hug towards her ending. Despite her developmental disorder, the child shows quite the social skills.
An individual from the audience captures this heart-melting scenario and posts it on social media. The video since then has gained a lot of positive feedbacks. Her immense love for dogs seems to benefit the kid equally. Experts say a canine companion helps children with autism in expressing their emotions. Research shows, having a pet helps minimize meltdowns, enhance confidence by reducing anxiety and stress. I hope you enjoy the clip below. Do share your thoughts in the feed.
Kindly share the heartwarming video with your loved ones.