Gymnastics requires lots of determination and focus. One needs to train both their mind and body to perform gymnastics.
It is even better if a gymnast starts young to soar as a perfectionist. Stashya is a little girl who discovered her love for this sport at a very young age. The little girl amazed the internet with her amazing skills when her video went viral with over 12 million views. Stashya has the perfect moves and balance of body for her age and this is what shocks everyone the most.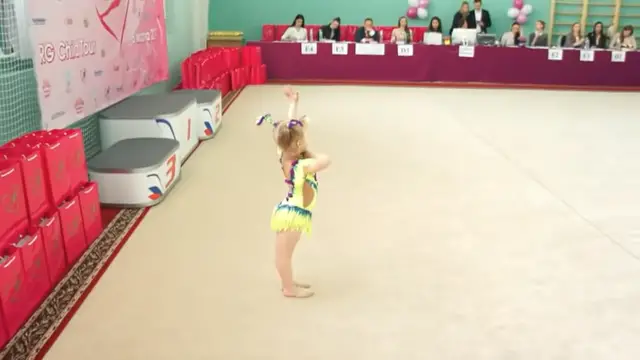 This tiny gymnast stood first in one of the competitions before and she does it again. No one would've expected a little person with two cute pigtails and a tiny yellow costume to perform this well but Stashya is truly an exception. She has just the right amount of self-discipline, flexibility, and good balance.
This little one is definitely going to make it big as a gymnast! Watch the full video below!
Please SHARE with your friends and family!