In 2003, audiences at The Oprah Winfrey Show had the chance to meet an incredible couple. Tim and Wendy White had been married for 12 years and they called themselves "the rock 'n roll hair couple". Why? Tim was a bass guitarist in a struggling rock band and he hadn't cut his hair in 17 years. Wendy, on the other hand, had been growing hers out for 11 years.
That's when Oprah stepped in and decided to give them a makeover. The following video shows their transformation and it is seriously one of the best transformations I have ever seen! They look like totally different people!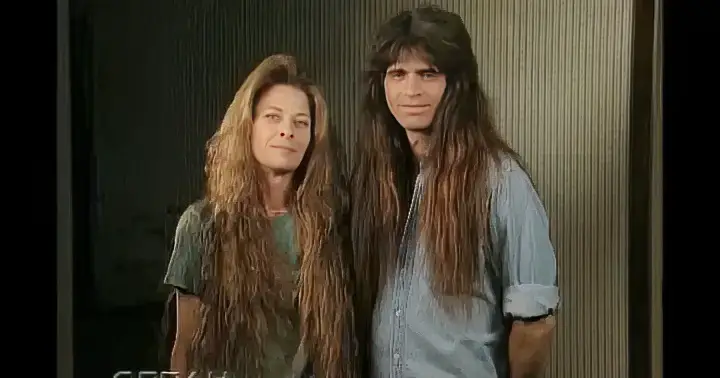 This clip was filmed almost two decades ago. Unfortunately, Tim passed away in 2008 after suffering a massive heart attack. He was only 48 years old. Since then, Wendy has been trying to cope with his death and she says she'll always cherish the memories from their time on Oprah.
Watch Tim and Wendy's amazing makeover in the video below and and please leave us a Facebook comment to let us know what you thought!
Don't forget to hit the SHARE BUTTON to share this video on Facebook with your friends and family.