New York City's Times Square has long been a spectacle of lighted signs, rivaled in the US only by the Las Vegas strip. But the Big Apple has just upped its game.
A new 3D Billboard looks like there's a giant tiger in a glass cage just under the Marriott Marquis. This new add for Samsung's Galaxy phone looks incredibly realistic as it paces around and ultimately jumps out toward the tourists on the street below.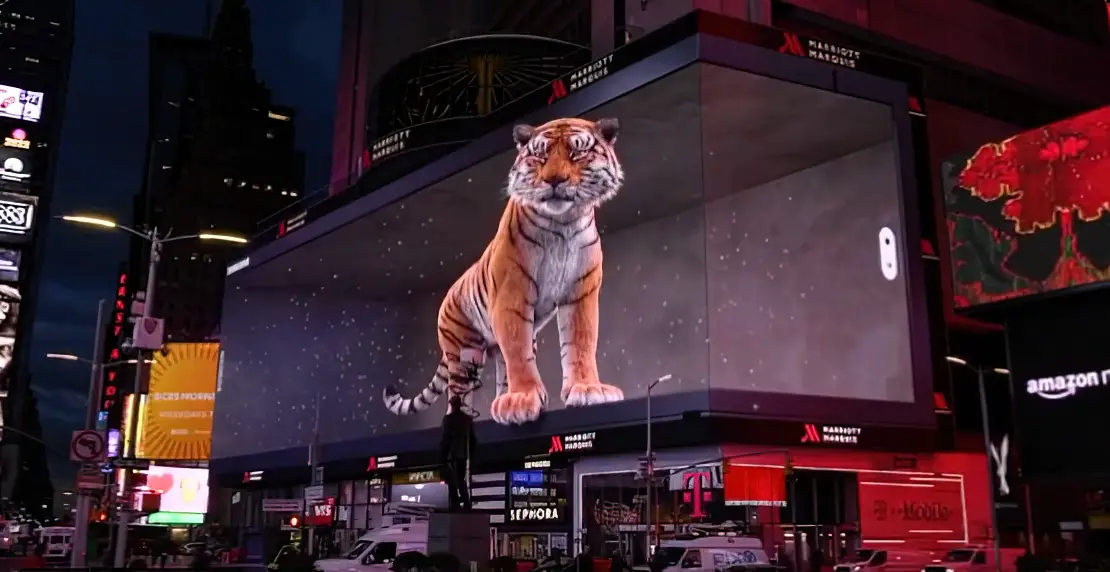 This short video, posted on the @Billboards3D Twitter page, will have you amazed at the technology involved. Plus we all know that what happens in NYC tends to follow into the rest of the country soon. Maybe we'll see more of these marvels soon!
Watch the full video below and tell us what you think in the comments!
Samsung Galaxy S22 "Tiger in the city" 3D billboard in Times Square 😳 pic.twitter.com/kUV1Ew26jd

— 3D billboards (@Billboards3D) October 5, 2022
Please SHARE with your friends and family!