Natasha Handshoe is an expecting mother. One day, she decided to go to the zoo with her friends. But while she was there, she got more than she bargained for. After walking in front of the Bengal tiger exhibit, Natasha decided to take some photos with the gorgeous animal. But then the tiger started doing something rather unusual. Some animals have a habit of ignoring people who come to watch them. But this tiger ended up not only noticing Natasha but also the baby growing inside her!
Natasha was obviously shocked. She turned to her friends and said, "I don't know whether to laugh or pee my pants!" The tiger kept pawing at the glass and rubbing his head near her belly! We don't know what was going on inside his mind, it is truly a special moment. According to Babycenter, animals have a keen sense when it comes to human pregnancy. Maybe the tiger really was trying to show the unborn infant some love!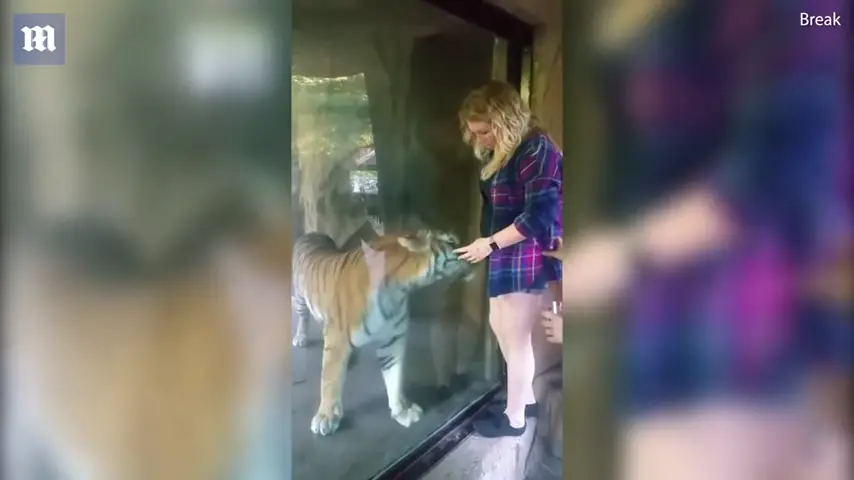 Tigers are big cats – they might be big and scary, but in the end, they are cats nonetheless. So it is quite understandable that he could spot the woman's pregnancy and tried to cozy up to her! You are going to be out of words when you see this for sure! This is definitely not something you see on a daily basis! Check out the video below! Has something like this ever happened to you? Don't forget to share your thoughts with us in the comments section!
Please SHARE this amazing clip with your friends and families!