It is natural for an animal to be scared of a predator. However, their animal instincts might not serve them so well when humans pull a prank on them.
This hilarious video went viral on the internet and the people are loving it. In the video, a dog is sleeping on the street and, unbeknownst to him, someone has laid a stuffed tiger toy on the ground next to him.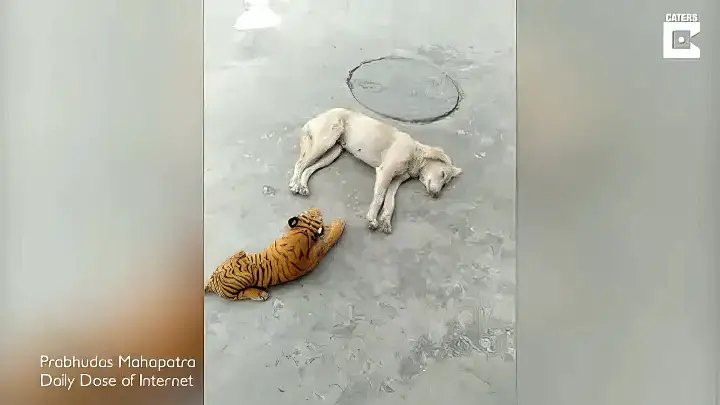 As soon as he wakes up from a deep sleep, the dog barks loud and rushes away immediately. What this innocent animal does not realize is, the tiger is not real. This dog's reaction is hilarious and, according to the original person that posted this, the dog eventually came back and made friends with the tiger.
This video will make you laugh out loud. Watch the full video below and please leave us a Facebook comment to let us know what you thought!
Don't forget to hit the SHARE BUTTON to share this video on Facebook with your friends and family.