When Bryan Chapman saw a group of hummingbirds in his yard, he immediately filled a cup. And to his pleasant surprise, the birds stuck around. So he wanted to get a closer look. He filled a red cup with some sugar water to see what would happen. The way the tiny little birds responded left Bryan in awe and shock!
He thought he was lucky when one of the birds came closer. But before long, a little group came up to him. The sweet water pulled them and they hovered over the red cup as long as the water was around. It is amazing to see how comfortable they are perching on a human's hand! This is very peaceful to watch!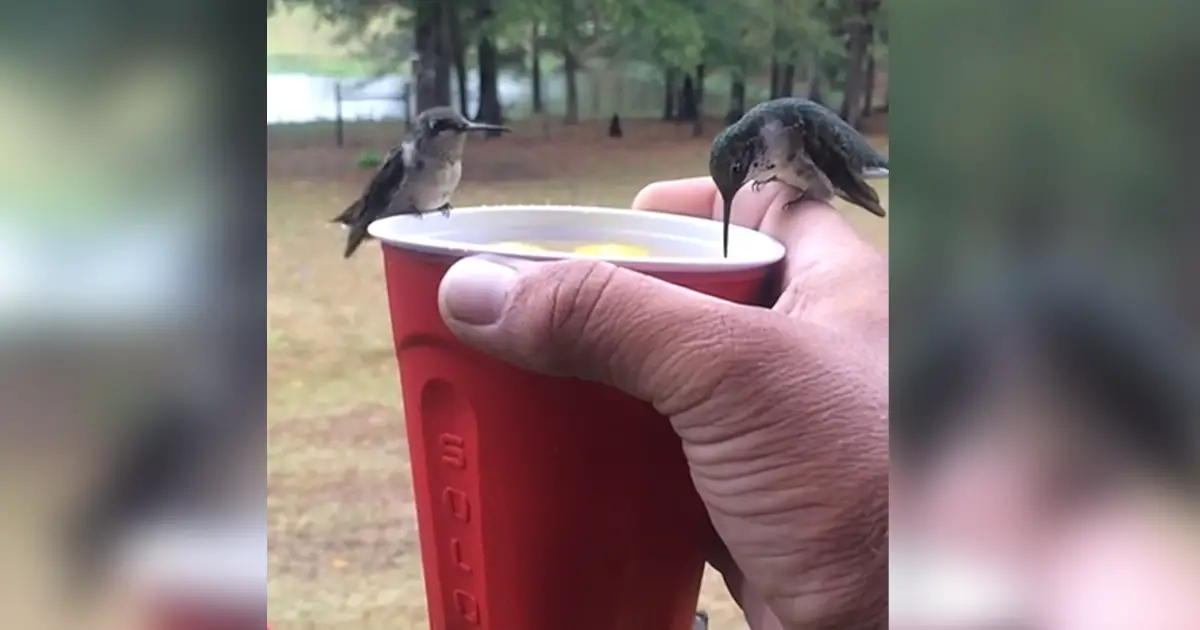 Watch this serene video below! It is really satisfying, isn't it? Let us know your thoughts about the video in the comments!
Don't forget to SHARE this amazing video with your friends and families!