Meet Jackie Evancho. This American classical crossover singer was really young when she started her career in music. But that did not stop her. Her beautiful voice has lifted her up to great heights, and she has never looked back since then.
Jackie was only 10 years old when she became the youngest solo artist to ever go platinum in the USA! Can you believe that? Besides that, Jackie not only sings, but she can also play instruments like the piano and the violin.
Many of you might even know her from America's Got Talent. She is also very famous on the internet. According to Jackie, she developed a passion for music when she first saw the movie version of the musical The Phantom Of The Opera.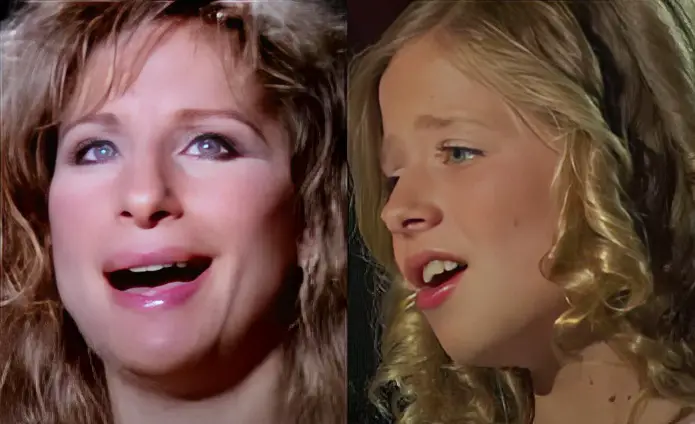 And we are glad she did because her voice is just magic! In the video below, we get see her singing "Somewhere" from the 1957 Broadway musical West Side Story. Barbra Streisand joins her in this mash up duet.
Barbra is not physically present, but the way their voices blend together in perfect harmony is seriously amazing. You are no doubt going to enjoy every second of this duet! Watch the full video below and please leave us a Facebook comment to let us know what you thought!
Don't forget to hit the SHARE BUTTON to share this video on Facebook with your friends and family.