Online shopping has made things very convenient for busy people. You don't have to go through the hassle crowded stores. Additionally, there is no need to wait in line during checkout! However, this luxury has its disadvantages as well. There is a new wave of criminals called "porch pirates" who steal packages off people's front yards.
One day the same happened to YouTuber and ex-NASA employee Mark Rober. Which is why he made the Glitter Bomb Trap. And because of the massive success of his first video where he showed the trap in action, he came up with a second version. This new Glitter Bomb Trap 2.0 had biodegradable glitter, a stinkier fart spray, and the addition of fake police chatter.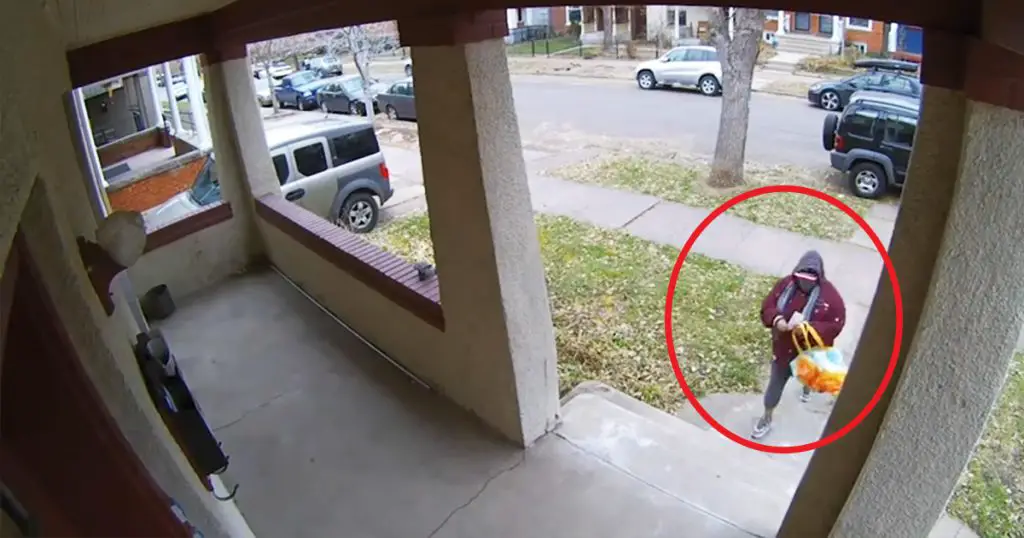 The trap has a 360-degree camera view. But most significant is the custom-made box of an expensive headphone set. And with all the traps in place, the games begin! Pirates steal the packages and take them to their homes to open it.
And the reaction is hilarious. First, the glitter sprays out, and the thieves don't understand what has happened. However, the looks they give when the fart spray activates is priceless! Watch the full video below and please leave us a Facebook comment to let us know what you thought!
Don't forget to hit the SHARE BUTTON to share this video on Facebook with your friends and family.