While we might obsess over the wonderful dinner that comes the fourth Thursday of every November, we all know Thanksgiving is really about getting together with friends and family for a special time together. This video reminds of that family time together, the wonderful meal–and exactly what a lot of us spend our time doing right before dinner!
Admit it, many of us like watching TV, especially around the holidays, especially on Thanksgiving Day. The Macy's parade in the morning, followed by the National Dog Show, followed by–what else–football.
So when Grandma, or Mom, or Dad, or whoever calls "dinnertime," we might be slightly distracted.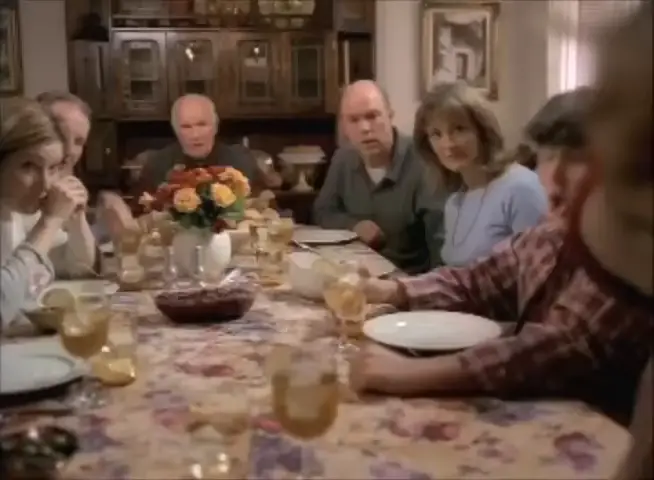 This funny clip is from Michigan-based Meijer's "supercenter" chain, which like behemoth Wal-Mart carries everything from hardware to produce. This ad focuses on their food section which, after all, is synonymous with Thanksgiving.
It's a great ad that builds to its funny climax: every time Grandma enters the room, the members clap and rejoice on her arrival and when she finally brings turkey, and the cheer is the loudest. Then when she leaves, we get around the real deal.
What an adorable scenario. Please watch the video below and share your favorite funny thanksgiving memory in the comments below.
If you really enjoy this hilarious clip, please share it with your loved ones.