There's no greater joy for most of us than having your family around because our busy lives don't let us spend as much time as we want with our loved ones. Thankfully, holidays like Thanksgiving, Christmas, or even birthdays allow us to bond with them.
Especially for grandparents, the presence of their children and grandchildren is enough to give them immense happiness. Much similar to the video featured below. Kylie, a three-year-old, lives with her parents in New Jersey. But today, she is visiting Coral Springs, Florida, for a  surprise. Her mom is on camera duty, ready to record the reaction of Kylie's grandma.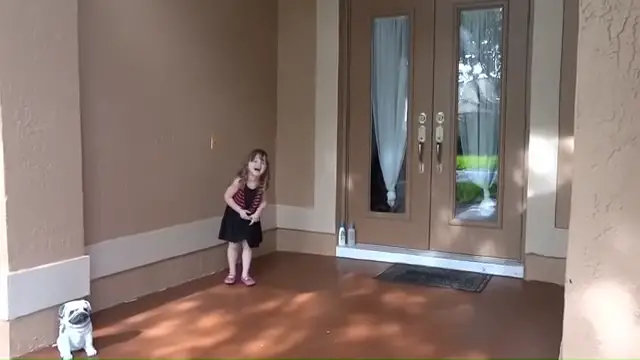 Kylie goes up to the door and rings the bell a few times. Her grandma peaks out of the window and is overjoyed at their presence outside the door. She gives one of the purest reactions I have ever come across. She goes around the house screaming, "OH MY GOD," unable to fathom such a grand surprise. It's grannies birthday, and the family visited celebrate.
Please press play and enjoy this cheerful clip.
Kindly share this video with your loved ones.