A small and simple act of kindness can make someone's day. What may seem like a small gesture is not always a small one for everyone.
South Carolina teen Sofi Cruz is going viral on the internet for all the good reasons. Sofi had been friends with Jaheim for the longest time. She always thought of him as a good friend who always made everyone happy and was happy himself. However, Sofi did not realize that this jolly boy had been struggling until he told her that he wanted a pair of shoes.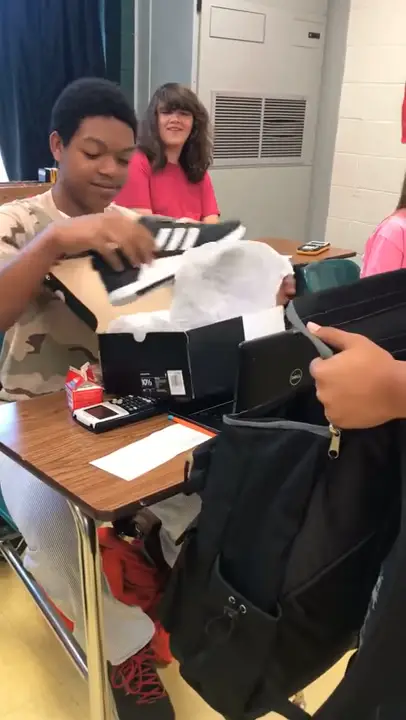 She always wanted to gift him something and found the perfect idea and an opportunity to do so. She saved up from her job and bought him a new pair of shoes. In the video, Jaheim opens the backpack and starts breaking down when Sofi reaches for a hug.
This is one of the most amazing videos you will ever watch on the internet. Watch the full video below!
Please SHARE with your friends and family!
What do you think?