Do you ever get a feeling that you have to go somewhere or do something? Like checking your pockets before you leave home. It's sure saved me a lot of time! Most people leave ignore this feeling only to regret it later. But this teen was able to save a life. All because he was in the right place at the right time!
Feuzi Zabaat of Istanbul was working when he saw something from the corner of his eye. The 17-year-old had seen a kid on the edge of a second-story window. Moreover, the window was wide open, and the little girl was coming dangerously close. Most people wouldn't be attentive to such a thing. There are even a bunch of kids and passersby in the street. But none could see what was going to happen!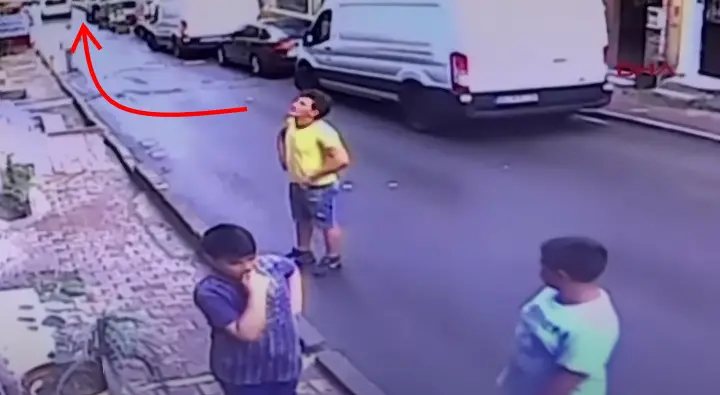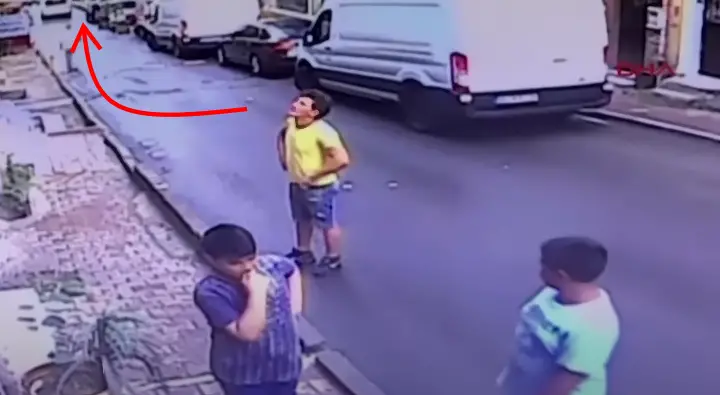 The two-year-old girl fell from the balcony to the street below. Luckily, Zabaat was standing right below and caught her at the right time! Moreover, you can see the boy listening to his intuition moments before the toddler fell.
Furthermore, a surveillance camera caught the whole ordeal on tape. And it shows the teen in shock as he holds the little girl in his arms. Luckily, the child didn't get a scratch and was playing with her hero the very next day! Watch the video below and please leave us a Facebook comment to let us know what you thought!
Don't forget to hit the SHARE BUTTON to share this video on Facebook with your friends and family.