Here's one of the more touching videos you'll come across on the internet and–be forewarned–you'll probably end up shedding a few tears (I know I did).
This is a wedding video but not like most of the others you'll see. In this one, the groom's mother has been battling ALS but he is not going to let that deter him from his or her right to have a mother-son dance at the reception. First, this wonderful young man, Luke Thompson, gets down on his knees and leads his mother around in her wheelchair, sharing small talk and smiles.
Soon, Mom is overcome by the emotion of the moment, but Luke keeps going and eventually brings a smile to Mom's face again. He wanted this day to be beautiful for her and he definitely succeeded.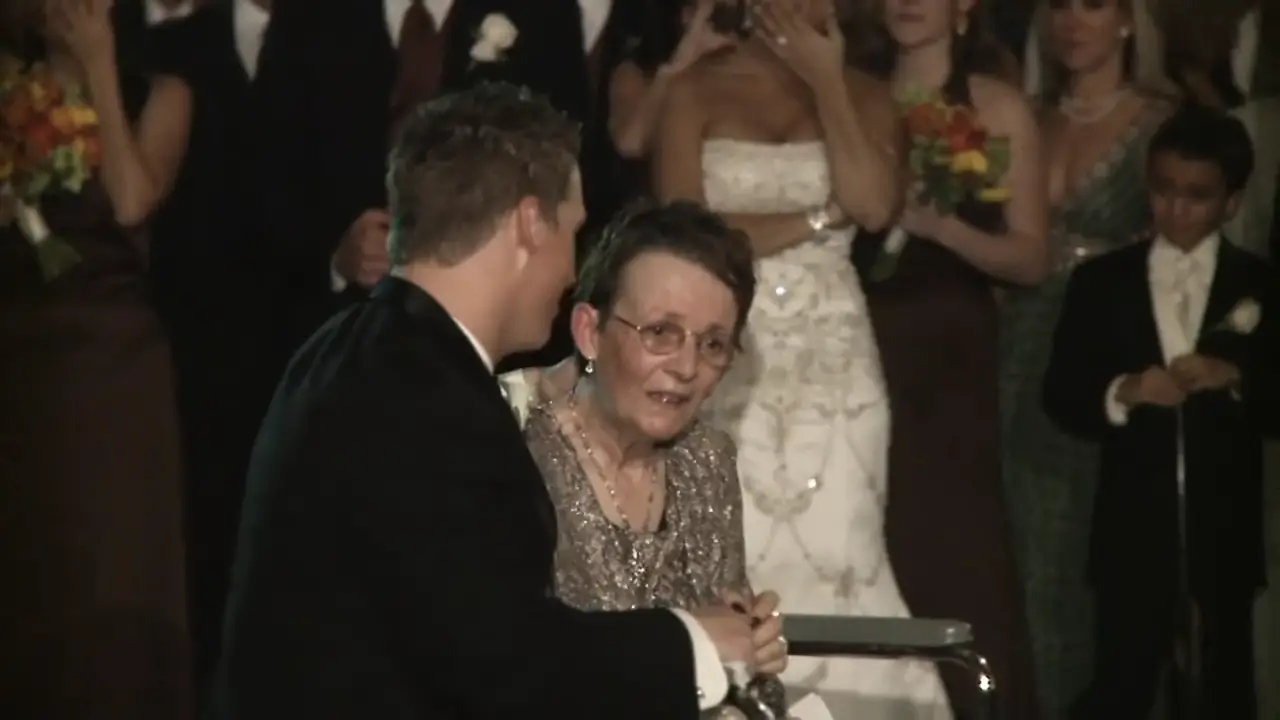 The soundtrack for the dance was Mariah Carey's "Hero," which a lot of viewers attributed to the son's actions. But every son I know would turn that around–it was Luke telling his Mom how she was his hero and there was no better way to show it than this. She passed away not long after the wedding and this was probably the proudest moment of his life.
The bride, Kristeena Rheault Thompson, felt an overwhelming need to share her happiness with the world, she posted the video online and it's been seen over 17.5 million times since then. Watch the video below and please leave us a Facebook comment to let us know what you thought!
Don't forget to hit the SHARE BUTTON to share this incredible video on Facebook with your friends and family.