Kendall was having a normal day at one of the varsity matches in her school. However, her dreams came true when her dad paid an unexpected visit to her!
This teen had been planning to share her happiness of achieving a spot on her school's varsity team with her dad for a long time. Sadly, her deployed dad could not be there to share her happiness. After being away for 7 months, Kendall's reunited with her loving dad and their union was very emotional and heartwarming.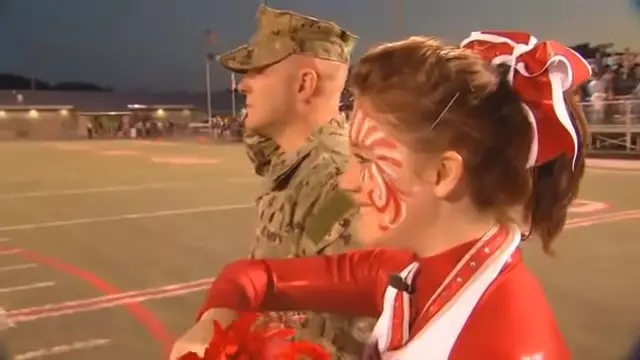 The cheerleader was least expecting her father to be present on a random match. To her surprise, he came and stood right next to her. The father and daughter shared a long embrace and things got pretty emotional for the two.
This amazing video has reached over 44 million views on Youtube. Watch the full video below!
Please SHARE with your friends and family!