Even thought it's not April Fool's Day, I thought this video was worth posting anyway. April Fools pranks can be some of the funniest and it is one of the most fun days of the year. This day comes every year and people get fooled every time.
These students at Aquinas College in Nashville, Tennessee, had an instructor for the Macroeconomics class who had a rule: if your cell phone rings in class, you have to answer it on speaker. The rule was obviously designed to discourage students from getting phone calls during class, or at least from answering them if they did get them.
So the students set up the perfect situation: a girl would receive a call during class and the professor would require her to answer it on the speaker. So imagine the funny things you could set up if you knew that in advance…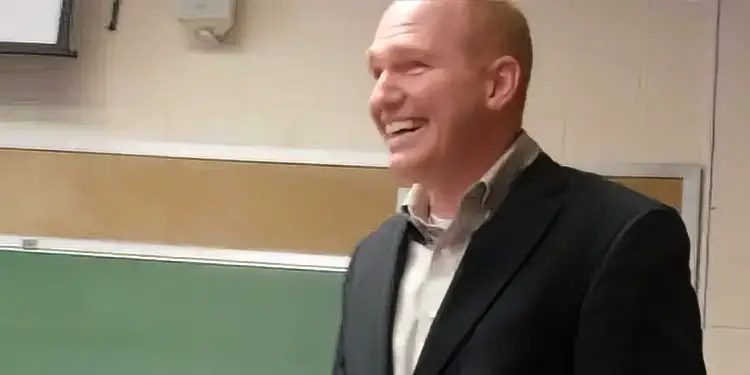 When he learned that he was being pranked, the teacher really got impressed by his witty student. Although the student received her phone call on loudspeaker, she made her teacher speak forcefully. The teacher's reaction is so funny.
This is one of the best pranks ever. Watch the full video below and please leave us a Facebook comment to let us know what you thought!
Don't forget to hit the SHARE BUTTON to share this video on Facebook with your friends and family.