Here's a military reunion video that's not quite what you're expecting but still heartwarming in every way.
Sgt. Jacob Fisher recently returned home from his third tour in the Middle East, a seven-month deployment in Afghanistan. Sgt. Jacob is still on active duty, a hero who continues to defend our liberties and lives.
One day he received a call that an animal had been caught in one of the many traps they had set out on base in Afghanistan. He discovered a tiny, rambunctious puppy inside a wild animal trap on an army base while on leave.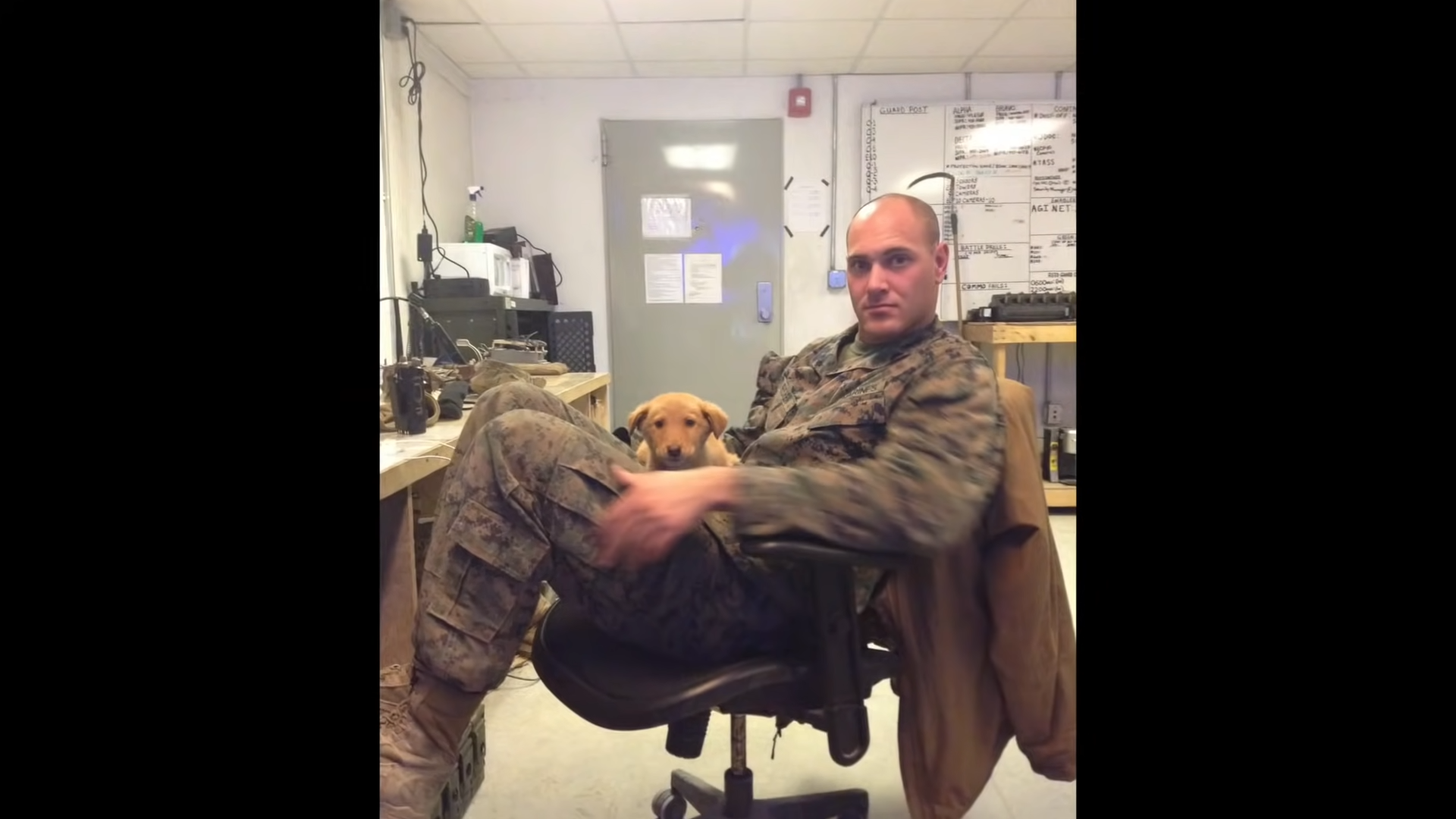 He knew he couldn't abandon him in the harsh, potentially dangerous streets of Bagram, Afghanistan. He needed to save one more life before returning home, and he did so. The puppy, named Jax by the soldiers, was cold and shaking, but Jacob felt an instant connection. He made the decision right then and there to bring Jax home with him.
Jacob had been looking forward to seeing Jax again for nearly three months. Watch the full video below and please leave us a Facebook comment to let us know what you thought!
Don't forget to hit the SHARE BUTTON to share this video on Facebook with your friends and family.