There are lots of interesting creatures in the world. But none have been able to grab my attention as much as cockatoos do. These feisty little birds are beautiful to look, but that is not their only quality. Cockatoos are really smart and they can easily learn many different words. They are very entertaining too. Just take for example, Gotcha.
This Moluccan Cockatoo is famous on the internet for his hilarious videos. In most of them, Gotcha just chatters on without a care in the world. And this video is no different. He went on a nice walk with his owner one day, but then they decided to relax in the grass. That's when Gotcha started a conversation. But the problem is that he just doesn't let his mom talk! But still, he is the cutest! Wait till you see this!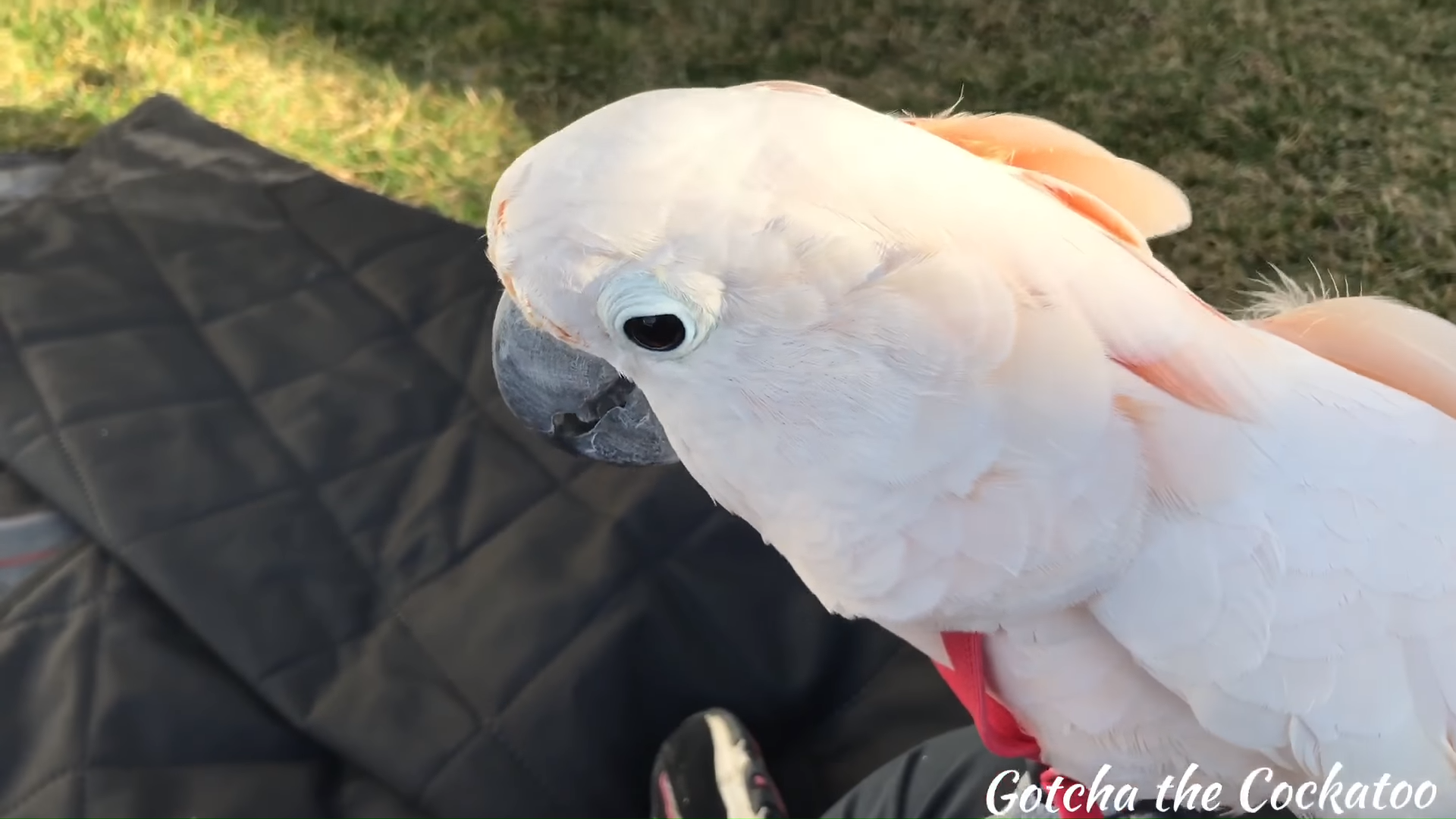 Watch this adorable clip below! Did Gotcha make you smile? Share what you thought about it in the comments section!
Please SHARE this precious video with your friends and families!