There are some things that unite all of us, no matter what race or religion you are from. Art is definitely one of them. Dance and music are universal languages. You might think that you cannot dance, but you might just be wrong about that. It is often said that anybody can dance and it's true. It's just a matter of letting go of your inhibitions. The video below shows an amazing couple who is going to leave you in awe with their stunning dance routine!
There are so many genres of dance out there, and swing dance certainly made its mark back in the day. Swing dance is usually associated with upbeat music and quick, energetic movements. It was all the rage back in the day, but it is not as popular as it used to be now. However, because it is such a charming dance, swing has a dedicated following that has still kept it alive and going. John Lindo and Stephanie Batista are professional dancers and teachers. Both of them are experts in swing!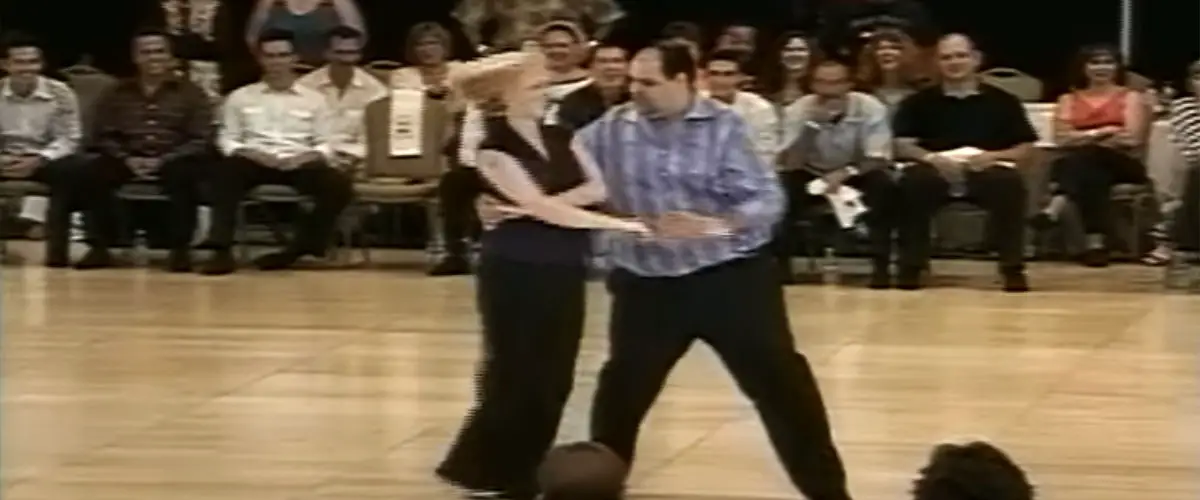 Apart from that, they are also the West Coast Swing dance champions. They performed this dance routine at a competition in Phoenix in 2008 and it's really no wonder that they won. They know how to have fun with it, and their chemistry is really good as well! John is more on the heavier side, and at first, it doesn't look like he'll be able to move much. But as soon as the music starts, the couple begins dancing with a lot of energy and chemistry! They stole the show with this performance!
Their smooth moves make them look so light and almost weightless on the dance floor! What an amazing duo!
Check out this amazing video below:
[ytvid id="C0doFA0696g"]

SHARE this stunning video with everyone you know!