Susan Boyle is a Scottish singer and songwriter who rose to fame after appearing on Britain's Got Talent in 2009. Her performance of "I Dreamed A Dream" from the musical Les Misérables was an instant sensation and made her an international celebrity.
Since then, she has released five studio albums, two live albums, and several compilations. Boyle has earned numerous awards and accolades, including two Grammy Award nominations. She has sold over 25 million records worldwide and is considered one of the most successful British female artists of all time. 
In this video, Susan's performance of "You'll Never Walk Alone" from the 1945 Rodgers and Hammerstein musical Carousel is used as the backdrop for a tribute to the Greatest Generation–an American term used to describe those who grew up during the Great Depression and fought in World War II.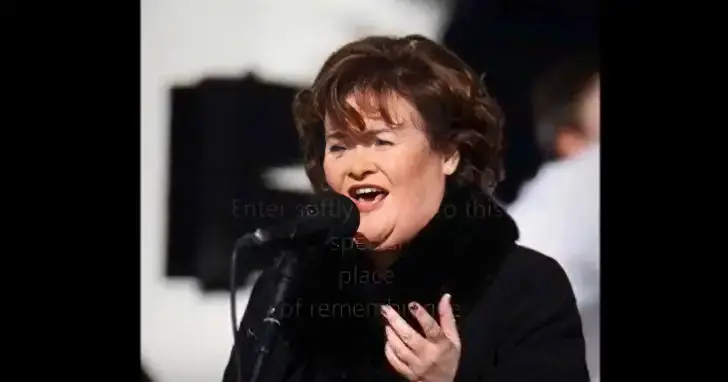 This generation of Americans is credited with saving the world from tyranny and ensuring the safety and security of future generations. They were strong and tough and resilient, often having to make do with limited resources. They endured difficult times, overcame great obstacles, and sacrificed much for the greater good. This generation of people is remembered for their courage and strength in the face of extreme adversity, and they will forever be remembered as an example of what it truly means to be an American.
This touching video recognizes that although 3.2 million members of the Greatest Generation are still alive today, this number is rapidly declining. In the U.S. alone, about 2,500 members of the Greatest Generation die each day–an astounding 900,000 a year. You will love this performance and the touching tribute. Watch the full video below and please leave us a Facebook comment to let us know what you thought!

Don't forget to hit the SHARE BUTTON to share this video on Facebook with your friends and family.