A person may have a lot of pets throughout their lifetime. But for them, you are their whole world. So, you can imagine how much they must miss you when you are gone. They don't understand you are going to your job. However crucial it may be.
Brindle is JD and Rachel's adorable adopted pup. Rachel already had a dog when the couple adopted the new puppy named Xavier. This meant that Brindle was particularly attached to JD. But in 2018, JD was deployed for military work. Since his human friend went, Brindle hasn't been the same. The poor pup was depressed and stopped eating and sleeping as much. He didn't even enjoy his walks anymore.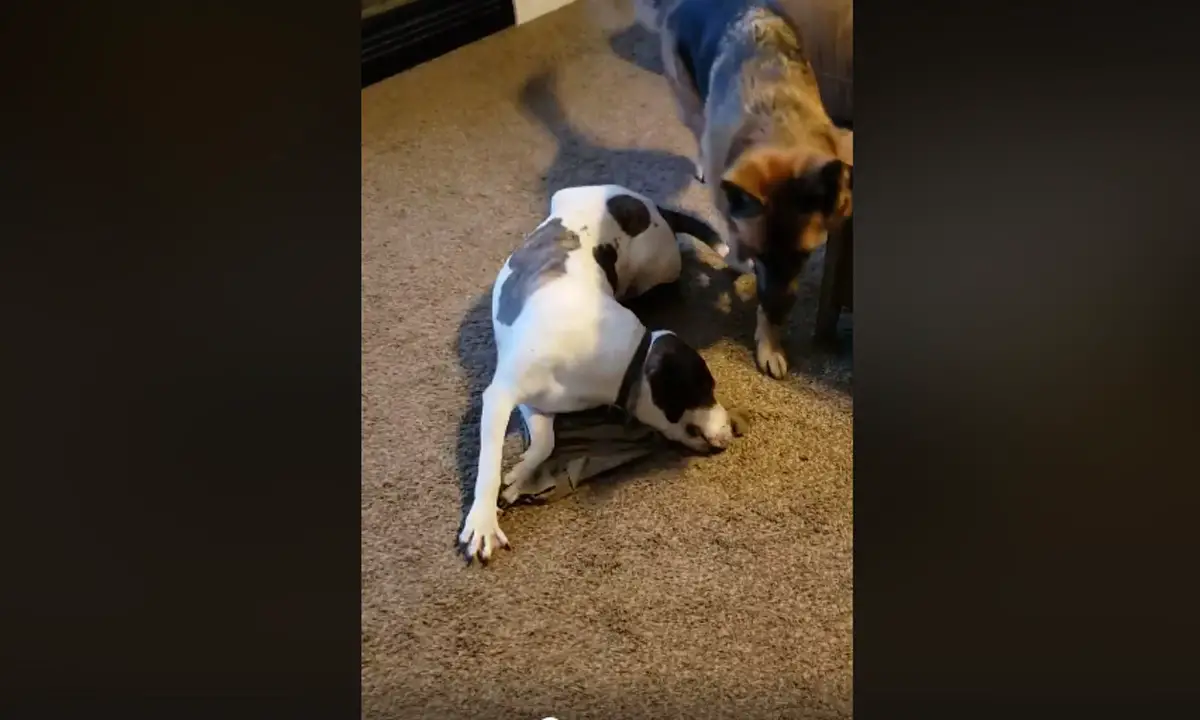 The worst part is that JD couldn't console his canine through calls as he could not recognize his voice. That's when the military man came up with a brilliant plan! He packed and sent a used T-shirt to comfort him. As soon as Rachel opened the package, Brindle immediately recognized his owner's scent. He could not hold himself together as he cuddled with the piece of cloth. Aww. You have to watch this video of this dogs reaction:
Please COMMENT and SHARE this with everyone!