Prepare to be moved by the video presented below, featuring an inspiring performance from a contestant on America's Got Talent, Summer Rios. This 19-year-old Pizza Hut manager from Brunswick, Ohio, spends her days working tirelessly to make ends meet. Despite the long hours, Summer harbors a dream that extends far beyond the confines of her day job. She yearns to share her musical talent with the world, to step onto a grand stage and captivate audiences with her voice.
As you'll see in the video below, Summer's rendition of Zach Bryan's "Something in the Orange" is nothing short of emotional. Her heartfelt performance is a testament to her talent and her unwavering determination to pursue her dreams. The authenticity and raw emotion she brings to her performance are palpable, making it clear that her place is not behind a pizza counter, but rather, under the spotlight.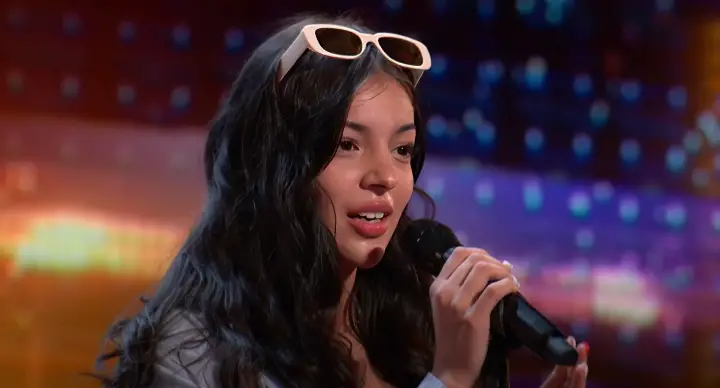 Summer's journey is a reminder of the rich history of America's Got Talent in discovering and nurturing talent from the most unexpected places. The show has been a platform for many ordinary individuals, like Summer, who have extraordinary talents and dreams. It has given them the opportunity to "put themselves out there," as Summer puts it, and to take a leap towards achieving their dreams.
The judges, including Howie Mandell and Sophia Vergara, were visibly moved by Summer's performance. Mandell even remarked, "I think you should be doing this more than slicing pizza." Vergara echoed this sentiment, affirming that it's time for Summer to make the leap. This young woman's journey is not just emotional, but also inspiring, reminding us all that it's never too late to chase our dreams, no matter how big or small. Watch the video below and please leave us a Facebook comment to let us know what you thought!
Don't forget to hit the SHARE BUTTON to share this video on Facebook with your friends and family.