Valentine's Day is right here on our doorstep and the five amazing men on the clip below really know how to celebrate it. Stuart Edge and some of his friends decided to give a few ladies a fun-filled Valentine's Day surprise. They dressed up and went out with a rose in their hand. They went up to some random ladies, but wait till you see what they did next! You won't be able to hold back your smile!
It looks like the men had as much fun as the ladies did! The reactions on those women's faces are pure gold! The guys chose some incredible song and they synchronized pretty well too! Stuart says that he had a lot of fun filming this video. According to him, everything you hear was filmed live and in the moment. That added a little challenge, but it also made it very exciting.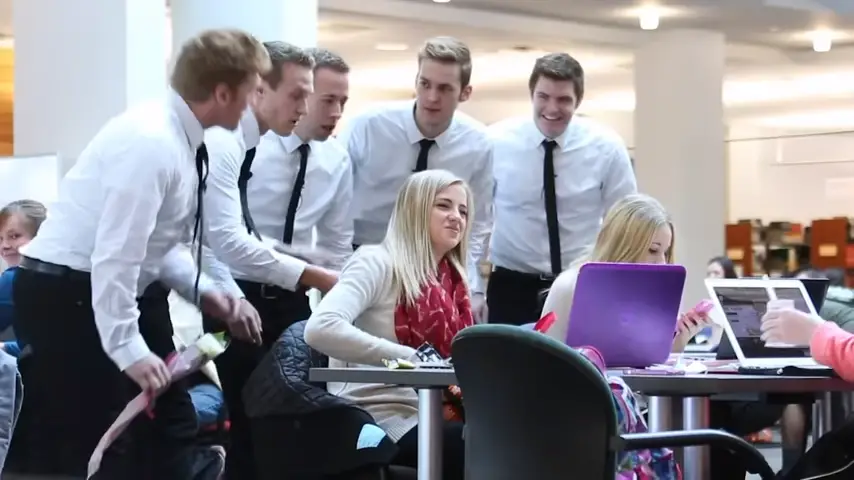 Watch this incredible clip below! Did you enjoy this? Don't forget to share what you thought about this clip in the comments section!
[ytvid id ="FBpMIbcJkz0″]

Please SHARE this amazing video with your families and friends!