Andrea Bocelli is an incredible artist known and loved by many all over the world. Songs like "A Mio padre," "Amo Soltano te," and "Cantino" are some of his most fabulous creations. And over the years, he has collaborated with some of the most amazing artists from all over the world. We've seen him perform duets with artists like Tony Luciano Pavarotti, Barbra Streisand, Tony Bennet, and much more. Every duet he performs is special to him, the artist he plays with, and the audience, no doubt. However, this particular performance has to be the most memorable and meaningful to the artist.
Andrea is undoubtedly a busy artist, and he travels all around the world to perform. And in the process of performing all over the world, he landed in a beautiful fishing village of Portofino, Italy. There, Andrea sang "Qualche Stupido" or "Something Stupid." And the singer was joined by none other than his wife, Veronica Berti.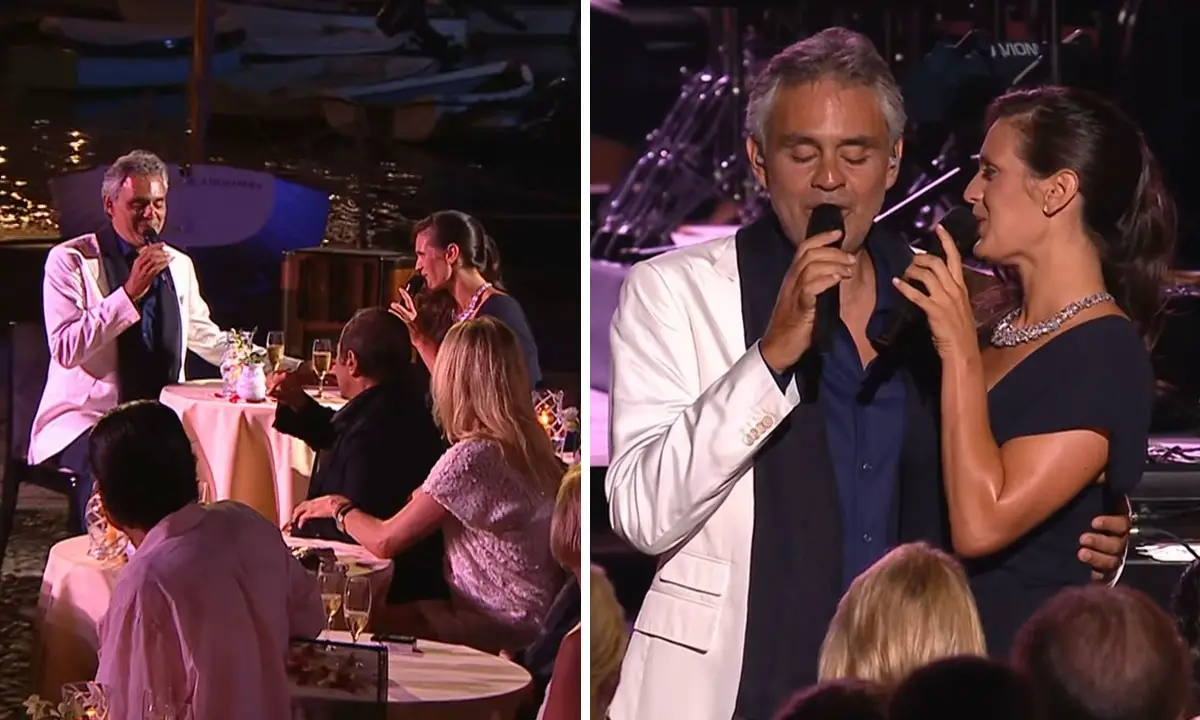 Veronica and Andrea met in 2002, and they got married in 2014. And you can see their perfect chemistry glistening on the stage. The presenter introduces the couple before their performance, and the camera focuses on them.
The couple sits on a dining table, smiling at each other. And as soon as the music starts, the beautiful couple put out one of the most beautiful and elaborate duets ever. Throughout the performance, you can see how much in love the two artists are. And the entire performance is a treat for both your eyes and ears.
WATCH the beautiful and stunning duet by Andrea Bocelli and his wife Veronica Berti below.
COMMENT and SHARE if this performance makes you believe in love.