If you live in the big cities, you are acquainted with a handful of buskers. These fantastic talents usually become the highlight of your day. However, due to their sudden surge, being noticed takes an extra bit of aptitude. In the case of the story featured below, a lot of cuteness.
Eduard Pazhik is a trained opera singer. Typically he sings in the town square of Cracow, Poland. Being a renowned artist with a beautiful voice, he doesn't shy away from casual busking. But that's not even the best part. Eduard never sings alone. He goes prepared with his adorable daughter Marianna.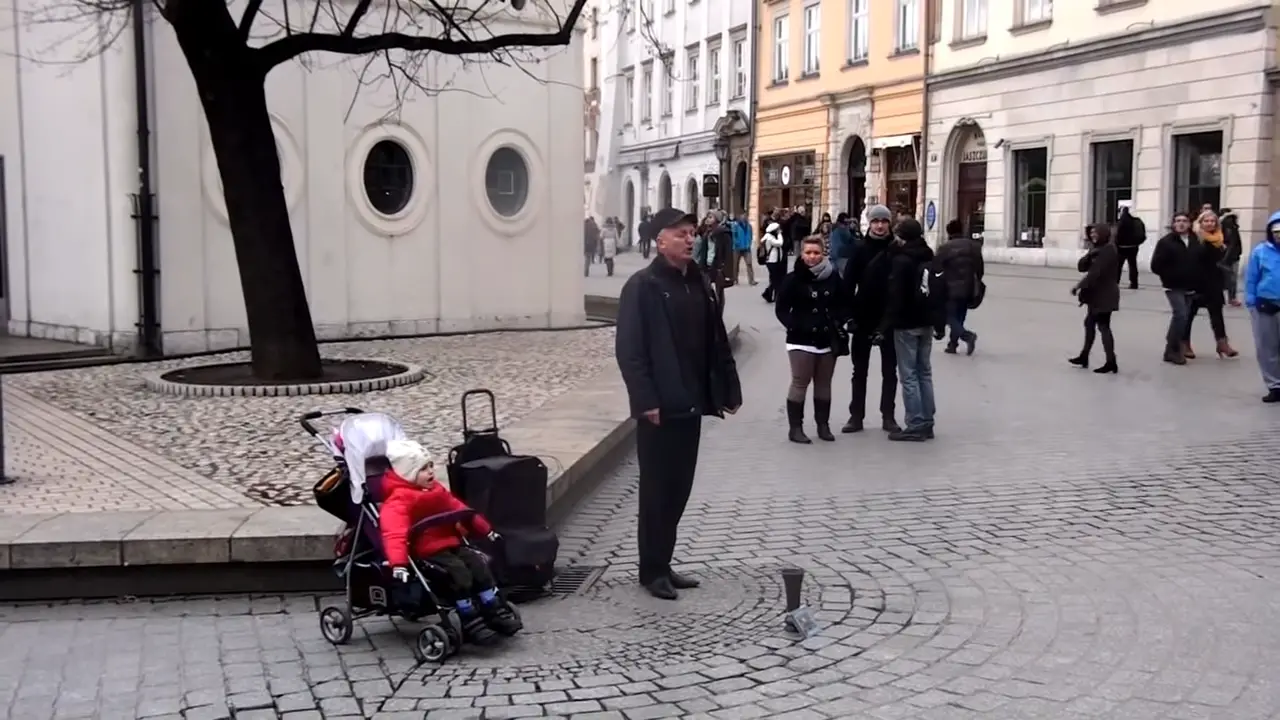 The charming toddler easily gets all the attention from the passers-by. Furthermore, she doesn't sit there looking pretty. She equally contributes to the musical journey. With the most precious sound, she sings her heart out. She cozies up by her dad in her stroller dressed for the occasion and the weather. Isn't this wonderful? Teaching kids to be themselves out in the open is a valuable lesson overall.
Please press play and enjoy this dynamic duo.
Kindly share this entertaining clip with your loved ones.