When you walk down the street and see an injured animal just limping around. Our priority is to help them. At that moment, don't we all wonder, we could help all the stray animals in the street. Many care facilities work day and night to keep these animals safe.
Especially the ones injured are prone to violence. People kick and beat up dogs and cats just for the fun of it. The story featuring below one of the stray pups will melt your heart. A vet clinic located in Ceará, Brazil, was going through just another day when a wounded canine limped his way inside.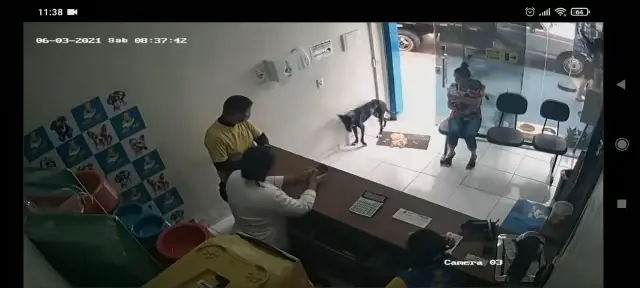 Upon seeing the miserable dog, the doctors in the counter swiftly move to action. The sweetest pup became the number one priority for the staff. Furthermore, the Quindim made no noise during the whole process. The adorable pup was diagnosed with a venereal tumor which is quite common and contagious. The doctors began chemotherapy after a thorough examination. Quindim is much better now, thanks to Dayse Ferreira da Silva.
Please press and enjoy the story with a happy ending. Never stumble so low to hurt these beautiful creatures.
Kindly share this clip with your loved ones.