According to the U.S. Census Bureau, approximately 3.3 million children under age 18 live with a step-parent in the U.S., which is about 4% of the 74 million U.S. children. And having a step-parent can be tough for kids. After all, it is not easy to suddenly adjust to living with someone new–a stranger so to speak.
And strangely enough, according to a report by the Stepfamily Foundation (based on Census Bureau data and other sources) it's estimated that only around 10% of step-parents in the U.S. eventually adopt their step-children. And that low number makes this story that much sweeter.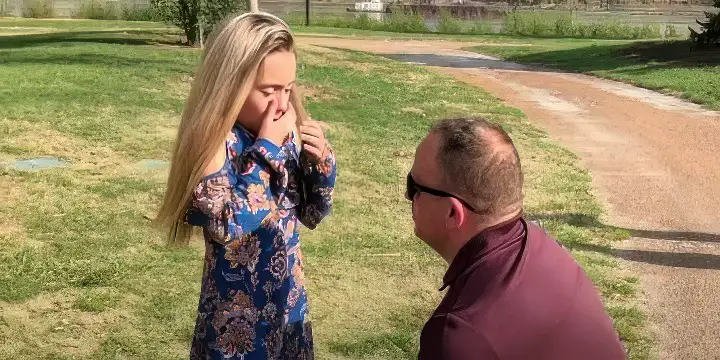 Tim Bobbitt had recently married his wife and they planned a family photo shoot with her daughter and his stepdaughter Kylee. But Tim had an ulterior motive and when the shoot arrived, he got on one knee in front of Kylee to "propose" an adoption to her. The daughter's reaction is just priceless. She couldn't hold in her emotions in front of the father.
This is one of the most heartwarming videos on the internet. Watch the full story below and please leave us a Facebook comment to let us know what you thought!
Don't forget to hit the SHARE BUTTON to share this video on Facebook with your friends and family.