Police officers don't get as much recognition as they deserve. These police officers are the same, except this time, Facebook got them the fame they truly deserve.
Scott Marsh and Zach Pricer of the Huntington Beach Police Department in California earned their internet fame after an incident. They both took notice of a suspicious car and decided to investigate it. From their investigation, they found that a mother and a daughter live in it. They had a hard life living in a car and they had lost their house as well.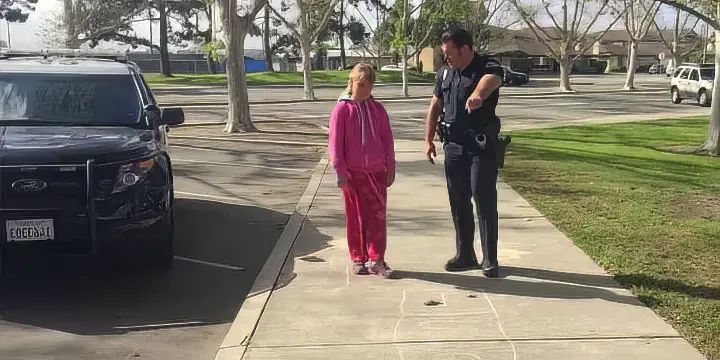 Scott contacted the police department's Homeless Task Force to help the family find housing. As of 2021, the U.S. Department of Housing and Urban Development estimated that there are around 580,000 people experiencing homelessness in the United States on any given night. So Scott's actions were a great help for the family.
However, Zach was quite busy with a different thing. He noticed that the 11-year-old girl was scared of the whole situation. Hence, he decided to play hopscotch with her to comfort her. The two seemed to get along pretty well.
The internet was really happy and warmed by his gesture. Watch the full video below and please leave us a Facebook comment to let us know what you thought!
Don't forget to hit the SHARE BUTTON to share this video on Facebook with your friends and family.