Musicians, at one point or another, have covered classic, timeless songs to showcase their talents. One such enduring song that has passed the time test is "The Sound of Silence" by Simon and Garfunkel.
In the clip below, Jamie Dupuis creates a unique rendition of the song by 18-string Harp guitar. The guitarist and composer from Canada sit in the midst of the quiet forest as he strums the instrument. Given the ambiance, he couldn't have chosen a perfect song or a musical instrument. Due to the extra plucked strings that float in the top and bottom, a harped guitar is quite distinctive.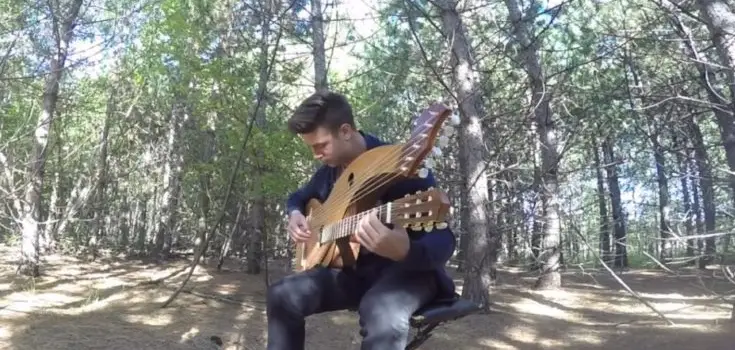 As Jamie begins strumming softly on the guitar outcomes the most relaxing tunes. Although he doesn't sing along with the music, the beautiful calm sound is enough to capture the moment.
Almost creating a warm, loving, and hypnotic experience as you listen to Jamie's take on the famous song. Thanks to his immense talent, the video has garnered over 13M views and thousands of positive comments. Watch the full video below and please leave us a Facebook comment to let us know what you thought!
Don't forget to hit the SHARE BUTTON to share this video on Facebook with your friends and family.