Sharing your special day with your parents or your children can be heavenly. There are not many people who can make you feel as happy and special as your parents or your children either.
In this viral video, you see the love of a son for his mother. The mother was very nice and loving. She did everything the best she could as long as she lived for her son. On the wedding day of her son, the man-made sure his mom knew how very special she was to him. While she was in a wheelchair, the man picked her up and started dancing with her.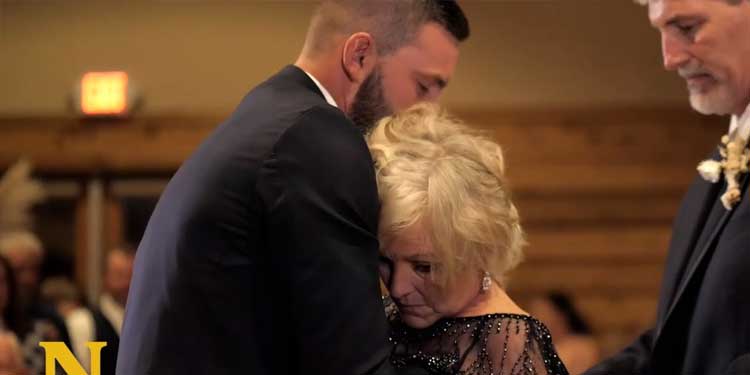 The mother was very happy as well as emotional. Every single guest at the wedding reception had a wide smile and teary eyes for obvious reasons. We can clearly see that the mother and son have a very good relationship with one another. Sadly, the mom lost her battle with her illness and soon succumbed to it.
Regardless, the son will always have a precious memory to marvel at. Watch the full video below!
Please SHARE with your friends and family!
What do you think?