The ever-popular, ring security camera has proven to be very convenient to have at every home. They serve many useful purposes not only as a safety measure but also in ways of communication. Just like what this resourceful little boy from Haslett, Michigan did. The boy was called "Baby Gracie", who apparently went to his father's house and used the home's smart security camera to ask his dad for some assistance regarding the television.
As the kid comes close to the fish-eye lens he tells his dad the sweetest I love you, before explaining to him the dilemma he was facing. His dad on the other end, replies with an I love you too and couldn't help but laugh and adore his son as the child tries to ask him how to put on the kids channel on the television. When asked where his mom was, he tells him that he got permission to go there by himself as his mother was at their neighbor's house.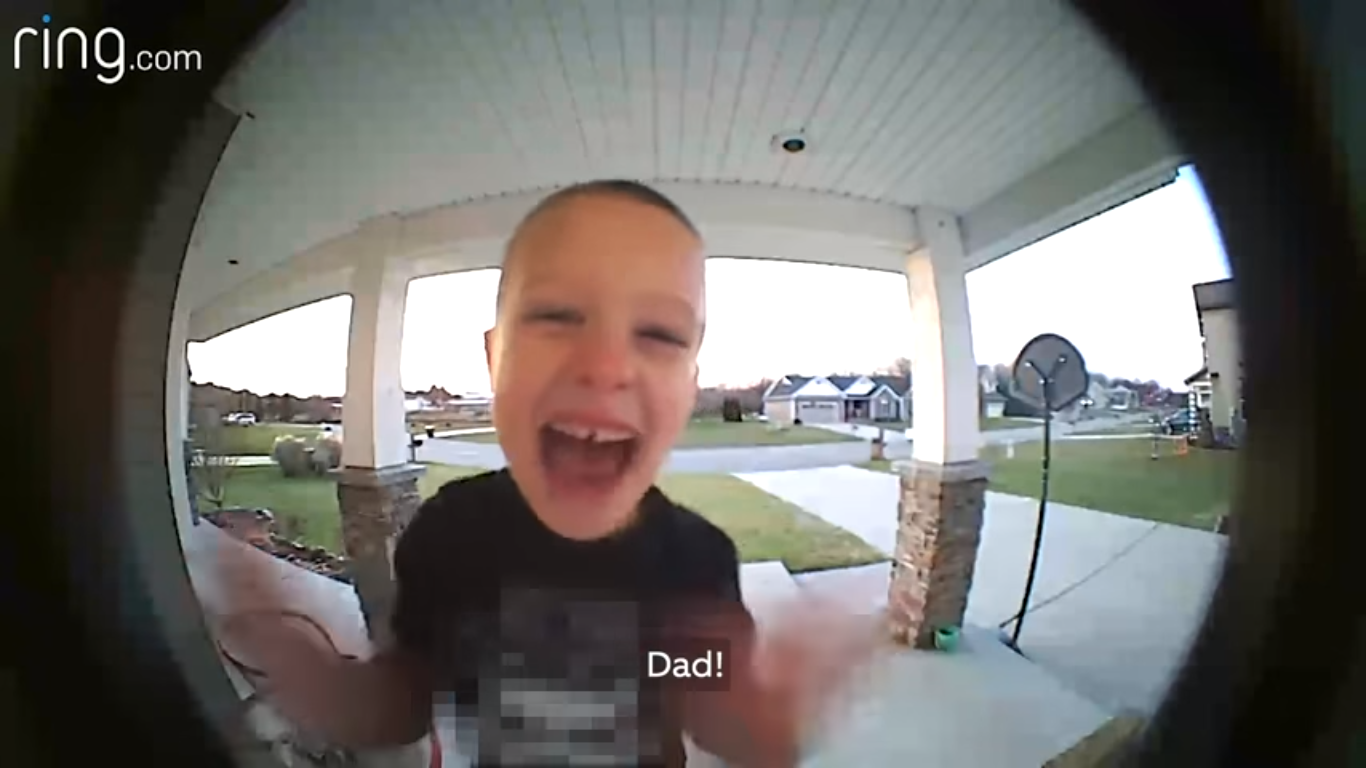 After the boy's dad patiently explains to him the process on how to get the television working to put the kids channel on, little Gracie regrets to inform him that he doesn't know what 25 looks like– as it was the channel for the said station. The dad laughs with such amusement to how charming his son is, who also gave him occasional kisses while they were having their conversation about the tv. He then tells the boy to look for the numbers 2 and 5. After that, the kid says "Goodbye dad, I'll give you one more kiss." The dad laughs a bit more as the adorable little boy waves his goodbyes.
Watch the cute conversation of the father with his sweet little boy below, hopefully, the kid got to watch his tv show.
What do you think about this cute story? Leave a comment and please share this with everyone!