"Smoking is injurious to health." Pretty sure you've seen or heard this almost everywhere. There are very fewer people who do not smoke. And it is also highly unusual that someone would get a lot of attention just for smoking.
However, this picture of a Turkish football fan smoking has caught the attention of many people on the internet. What is so strange about a person smoking? Well, the person in question looks like a child puffing away cigarette inside the stadium.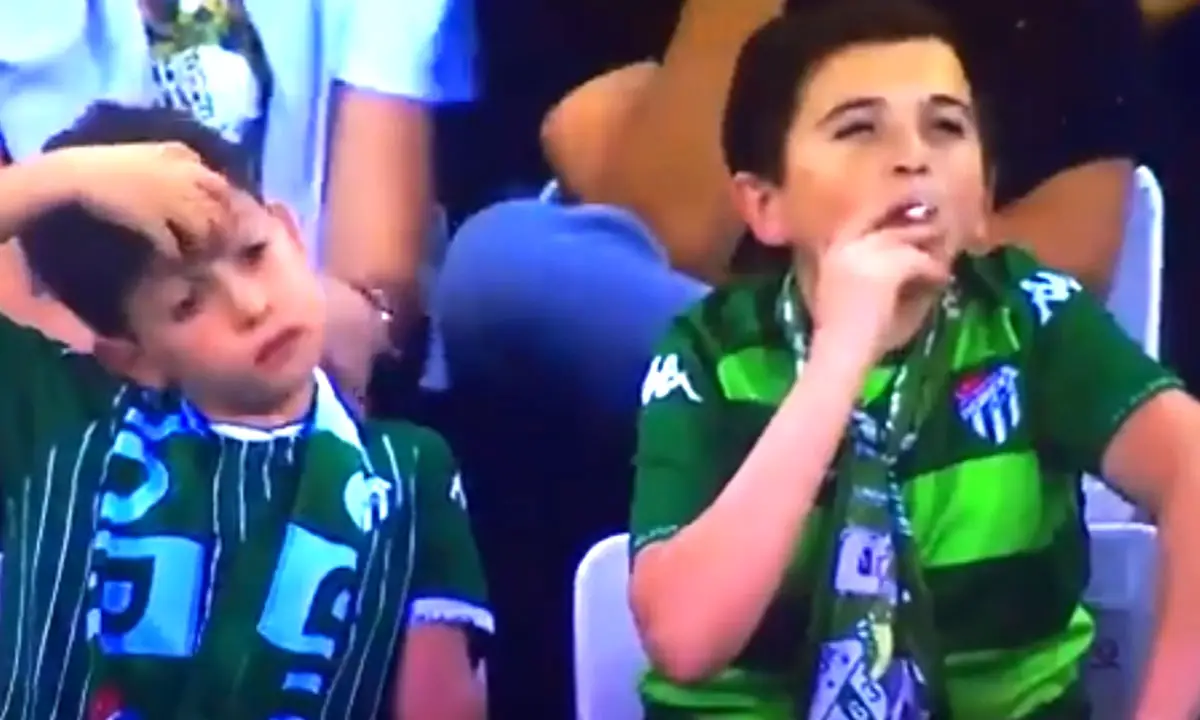 At a charity game between Bursaspor and Fenerbahce, the stadium-camera captured a video of what looks like a 10-year-old kid smoking. As soon as the video was on the internet, it went viral. People took no time to comment on the video and share their outrage. The fact that he was smoking inside a stadium was one thing. But a young man who looks like he is 10, is puffing away the smoke was incredibly shocking.
However, since anything is possible on the internet these days, it took no time for the truth to come out. The "young boy" in the video isn't as young as everyone thought him to be. He is a 36-year-old man enjoying the game with his son. And it was clear he is older than the video in a close-up picture.
WATCH the video below to see if you'll be surprised too.
COMMENT us your thoughts and SHARE to know how others feel about it.