Here's a video that strangely appropriate given the weather much of the United States had for Christmas 2022.
Justin Yelen parked his car overnight at a Hamburg, New York, restaurant. When he came back the next day, his car was completely encased in ice–check it out in the picture below! Waves from Lake Erie (just over the wall in front of his car in the picture below) splashed his Mitsubishi Lancer over and over, leaving him unable to move it because it was completely frozen to the ground.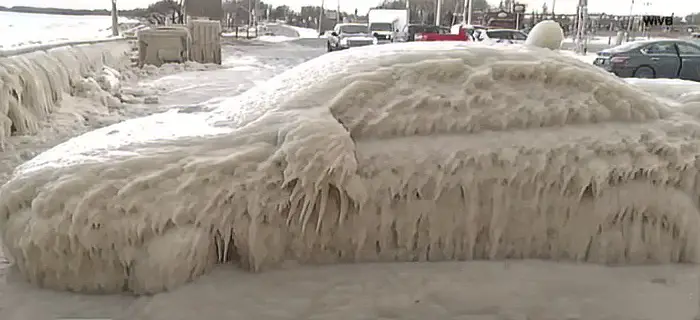 The pictures quickly went viral and many thought Justin would have to wait until summer, or at least a serious warming spell, to get his car loose. But Justin called Frank Balester of Frank's Flatbed Service to see if he could help and they hatched a plan that involved salt and hot water.
Watch the full video below and please leave us a Facebook comment to let us know what you thought!
Please SHARE with your friends and family!