When you have to sleep next to a snoring person, it can get pretty annoying. It can disturb you from your required peace and quiet – which often leads to you not getting any sleep. But snoring animals can be pretty damn adorable, right? Especially when they start exhibiting some hysterical sleeping behavior.
Take a look at this sleeping horse for example. This horse snores just like humans do when he takes his nap. I couldn't stop laughing when I saw this. I am sure you will be in total hysterics as well. These are not quiet snores either. Looks like he is pretty deep asleep, huh? This is both cute and fascinating at the same time!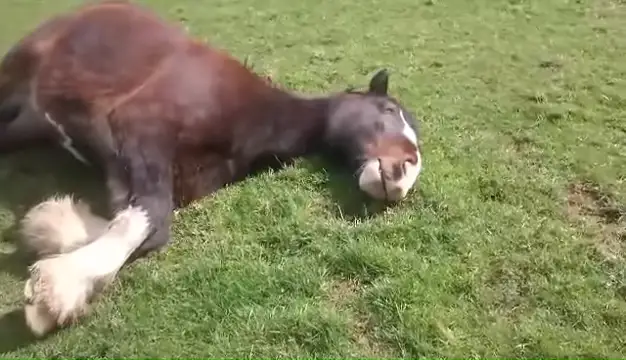 Watch this adorable video below! Have you seen anything like this before? Let us know what you thought about it in the comments!
Please SHARE this cute clip with your families and friends!