Children are one of the most enthusiastic and curious little people. We should always encourage them to do what they love as we never know how good they can possibly be.
Anastasia and Victoria are two of the most amazing sister duos in the world. These little girls really impressed the world with their amazing talent. The two went on the stage and mesmerized everyone with their unbelievably good voice. The two really deserve all the love and fame they got after the performance.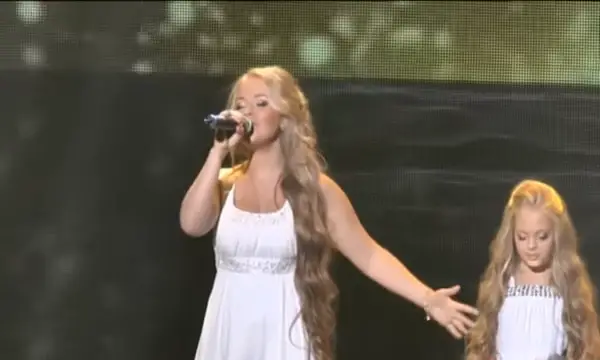 Victoria was only five years old when she started singing and this made her encourage her little sister to sing along with her as well. The two come to the stage in a stunning white gown that totally matches the theme of their song. The two have the voices of angels.
This performance will bless your ears. Watch the full video below!
Please SHARE with your friends and family!