Everyone has their perspective and opinions on a particular event. We witness this difference in viewpoint between the four esteemed judges in America's Got Talent 2017. During the audition, Sarah showed up with Hero, a border collie; they traveled from North Bay, Ontario, Canada.
Sarah is not your average instructor. After owning a dog training business for over five years. Sarah is one of the top trick dog trainers in the world. Now you can imagine how talented she is in training courses like agility, dog trick classes, obedience, and more.
Over the years, Sarah has taught numerous free training sessions through social media. The duo display one of the exciting sword fight. However, not all judges are on board. That's when Simon steps in to help.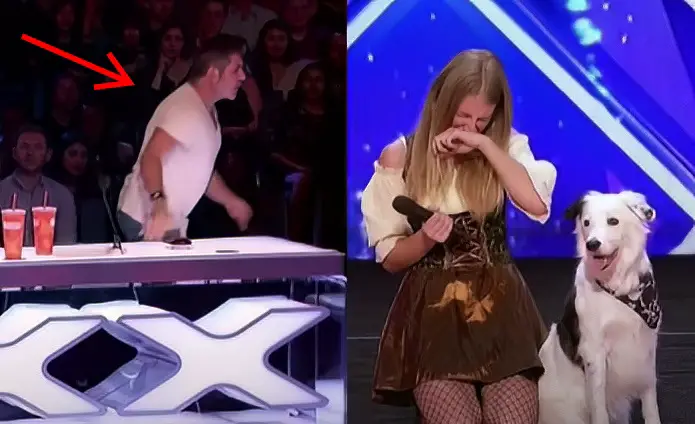 Although the judge is known for his quick wits and straightforward ruthless comments, he also has an eye for talent. When Mel B and Howie Mandel voted no, Simon took it upon himself to explain the performance.
To be honest, it was no ordinary trick. At that moment, the adorable canine knew 60 tricks. This fact is outstanding on its own. Eventually, Howie changes his initial answer, and the duo moves on to the next level of the show. Moreover, Sarah and Hero prove Simon right and make it to the finals and end in fifth place.
Watch the full video below and please leave us a Facebook comment to let us know what you thought!
Don't forget to hit the SHARE BUTTON to share this video on Facebook with your friends and family.