Dads play an important role in their kid's life. For a little girl, her dad is her hero. In the video below, we get to see a precious moment between a father and his daughter. In this clip, this adorable duo dances to the 2016 hit song by Justin Timberlake, "Can't Stop The Feeling", from Dreamworks Animation's movie Trolls.
This song is an upbeat dance song with a positive message. The song encourages listeners to let go of their worries and inhibitions, and to enjoy the moment. The catchy chorus and upbeat rhythm make it a popular choice for people of all ages.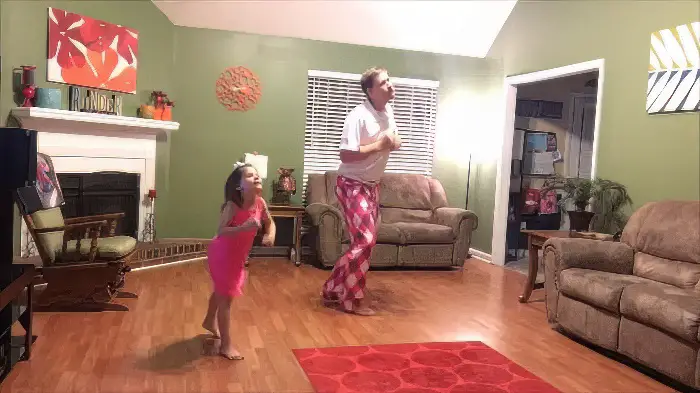 The music video features Timberlake and a large cast of dancing individuals, all of whom are embracing and enjoying their own unique style of dance. Well when you see how much fun these two are having together, you won't be able to hide the smile on your face! 
Watch the amazing daddy-daughter video below and please leave us a Facebook comment to let us know what you thought!
Don't forget to hit the SHARE BUTTON to share this video on Facebook with your friends and family.