When toddlers and early adolescent children are near water, adults must be present. An accident can happen in a fraction of a second. And some mishaps are irreversible.
These sisters were the guardian angels of their toddler brother. Bella and Priscilla were drying off after swimming, while their mother was inside getting their younger brother Maximus dressed. While the mom was searching for Maximus' dress, the two-year-old ran back into the pool and tried to get a little more fun.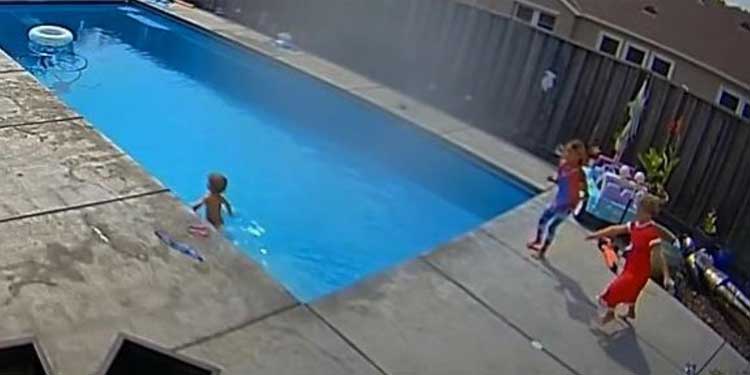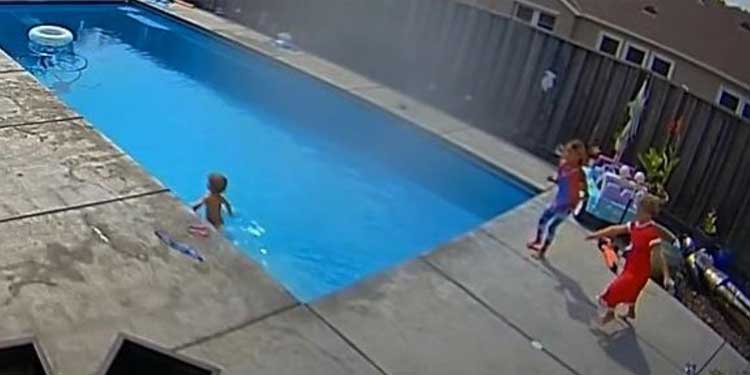 "Thank god my then 9-year-old daughter Bella and 6-year-old daughter Priscilla were still outside and saw Maximus go into the pool. Bella didn't hesitate to jump in and pull her brother out, Priscilla got a towel and wrapped it around him." state Max's mother, "I came out shortly after and was so proud of my girls but also so upset at myself. I should have closed the pool and will always remember how close I came to losing my baby."
Thankfully Max was totally fine and now joining swimming lessons with professionals. Watch the incident on the action here:
Please SHARE it with your friends and family.