Except for competitions and events, there are rarely any other places where you can break out into a coordinated dance. However, more people are taking the opportunity of weddings to show off their dance moves! Likewise, eight siblings band together to celebrate the wedding of their sister. And it is the grooviest surprise ever!
Typically, a wedding reception features the first dance between the bride and the groom. Moreover, the groom and mother dance follows the bride and father dance. But these siblings from a large family were feeling a little left out. So, they put on their own show!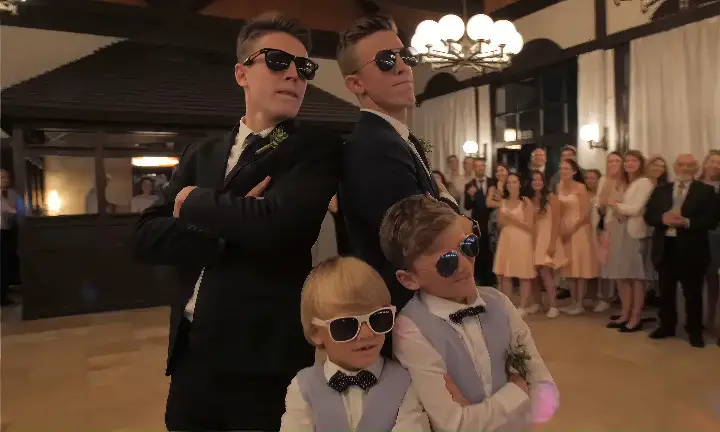 After the new married couple takes a seat with the audience, the bride's four brothers make their way to the center. Furthermore, they begin dancing to "I Want It That Way" by the Backstreet Boys. But I have to say; the two little brothers steal the spotlight! Especially after donning their cool sunglasses!
Next, the four sisters make an entrance and do a preppy dance wearing white sneakers. But the most fun part has to be when all the siblings come together and dance in the upbeat Bollywood song "Radha!" Watch the incredible coordinated dance below and please leave us a Facebook comment to let us know what you thought!
Don't forget to hit the SHARE BUTTON to share this video on Facebook with your friends and family.