Irish dancing has a rich and vibrant history deeply rooted in Irish culture and tradition. Its origins can be traced back hundreds of years, with influences from various sources. Traditional Irish dancing can be found in ancient Celtic rituals and celebrations, where rhythmic movements were performed to honor deities and mark important occasions. Over time, Irish dance evolved and gained popularity, particularly during the 18th and 19th centuries when dance masters began to formalize and codify the steps.
The emergence of competitive dancing also played a significant role in shaping the style and technique of Irish dance. One of the most iconic forms of Irish dancing is step dancing, characterized by quick footwork and precise movements, often performed in groups or solo. In the 20th century, the success of productions like Riverdance and Lord of the Dance brought Irish dancing to international acclaim, captivating audiences around the world and cementing its place as a celebrated art form.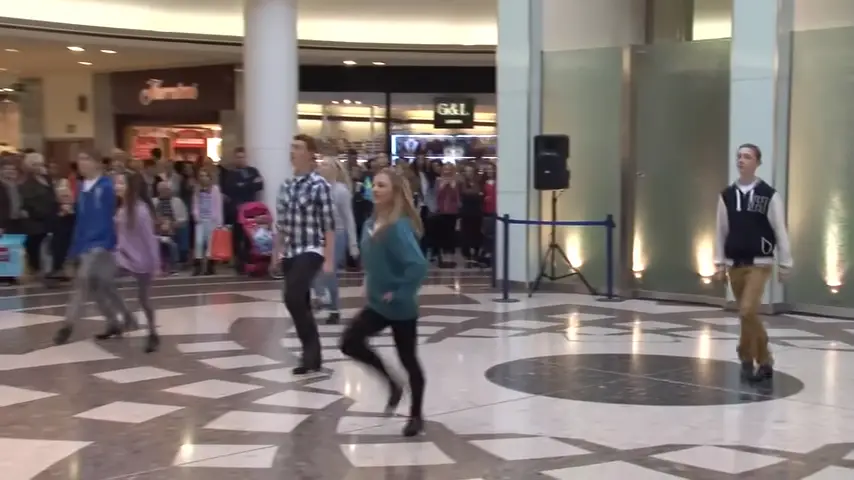 This video was taken at a lakeside shopping center and it will no doubt make you smile! Almost 40 dancers assembled together to create an astounding flashmob! It starts off with a single girl dancing in the center stage, but then partners join in one by one.
This event was organized by Aer Lingus Regional and London Southend Airport. It was also in collaboration with Rathbone Perception Media and the McGahan Lees Irish Dance Academy. It was planned for the marketing of newly launched Aer Lingus Regional Service from London Southend to Dublin. Watch the video below and please leave us a Facebook comment to let us know what you thought! Isn't that advertisement idea amazing?
Don't forget to hit the SHARE BUTTON to share this video on Facebook with your friends and family.