Kids can be surprisingly talented. You never know what a kid is talented at until you see them do it. Well here's a kid who takes on one of the biggest, hardest-to-sing songs of all times and knocks it out of the park.
Laura Kamhuber, an Austrian singer, performed Whitney Houston's iconic, "I Will Always Love You," on the German version of The Voice Kids when she was only 13 and it has gone on to become the single most watched video ever of an Austrian artist. To date it has over 219 million views on YouTube.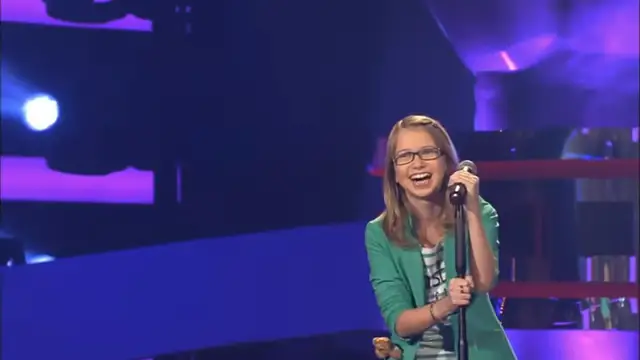 Laura starts out singing a capella, just like Whitney, and her voice is phenomenal. Once the music fills in behind her it is literally one of the best auditions ever on a talent show. To top off the fantastic performance, the judges are completely shocked with her voice. Not only do they all quickly hit their buzzers, they keep hitting them over and over to show her how impressed they are.
She ultimately chooses to be on Lena Meyer-Landrut's team, but it's clear every single judge wanted her. Watch the amazing performance below and please leave us a Facebook comment to let us know what you thought!
Please SHARE with your friends and family!