It's always a fascinating experience to witness a performance that leaves a lasting impression. Such was the case with the video embedded below, featuring a young man named Finnian Johnson from Newcastle, New South Wales, Australia. His performance on the popular TV show The Voice – Australia left the judges and audience in awe. His song of choice, "July" by Noah Cyrus, perfectly complemented his uniquely low voice, creating a captivating auditory experience.
One of the most memorable reactions came from judge Keith Urban, who, despite having a full team and being unable to turn his chair, couldn't help but express his admiration, stating, "I love this guy." The two remaining judges, Rita Ora and Jess Mauboy, whose teams were not yet full, turned their chairs, both eager to have Finnian join their ranks. The competition between the two was palpable, as they both recognized Finnian's talent.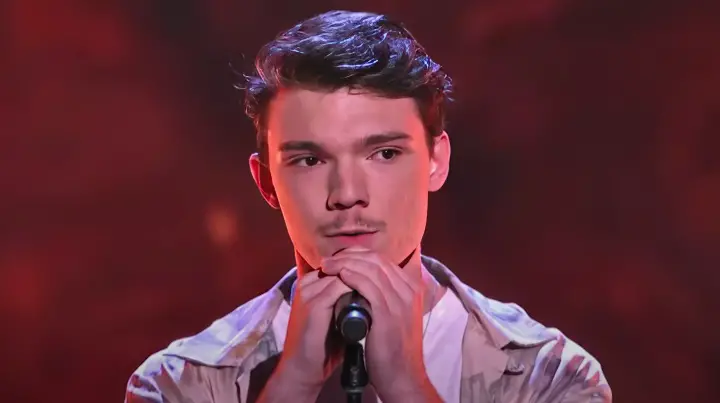 Before turning her chair, Rita Ora had a specific image in mind. She imagined a tall figure with a hat on and a massive beard reaching the floor. However, instead of this imagined figure, she was greeted by the sight of 19-year-old Finnian, who she amusingly described as "clean-shaven like a newborn baby." This unexpected revelation added a layer of intrigue to the already fascinating performance.
While The Voice – Australia has a history of showcasing talented performers, Finnian Johnson's performance stands out. His song choice, the surprising reaction of the judges, and the contrast between Rita Ora's expectations and reality all combined to create a truly memorable moment. Watch the video below and please leave us a Facebook comment to let us know what you thought!
Don't forget to hit the SHARE BUTTON to share this video on Facebook with your friends and family.