Sometimes it's just wonderful to watch newborn babies–they are such a miracle that it can be literally hard to believe they are actually human. Here's just that kind of clip.
This adorable baby, Amira Yvonne Glenn, was born to loving parents Tavern Glenn and Sierra Still. In this clip, Amira is only two days old. But look at how much hair she has!  And we're in for a treat: we get to watch Amira get her first shower and have her hair washed for the first time.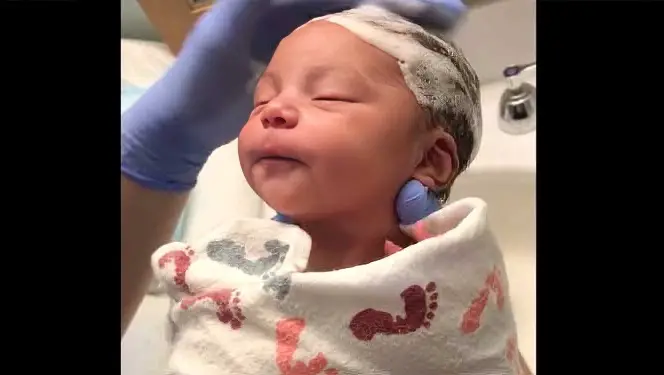 Little Amira is so adorable with her soft baby hair being washed while she relaxes. She is so chill, it looks as if she were getting a massage. And the nurse does a perfect job–no soap or water in the eyes or ears–so that Amira is going to have a great starting experience with baths!
Amira will surely make your day better. Watch the full video below and please leave us a Facebook comment to let us know what you thought!
Don't forget to hit the SHARE BUTTON to share this video on Facebook with your friends and family.