Being born in this world is a beautiful thing in itself. The birth of a baby brings lots of joy and beauty to the lives of parents.
This adorable baby was born to loving parents Tavern Glenn and Sierra Still. In this clip, Amira Yvonne Glenn is just born. However, this baby seems so happy and relaxed to be born and showered.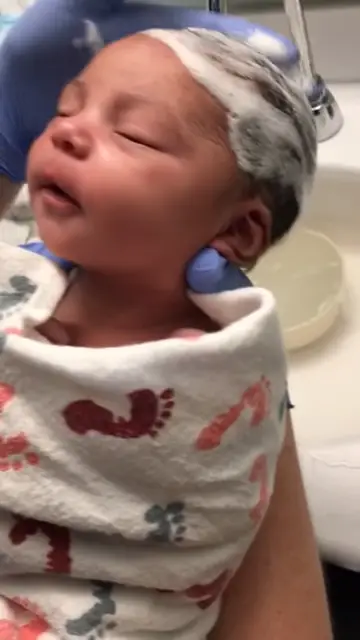 This is probably the first shower the baby is having. And we can clearly tell that she is loving every moment of it. The baby looks so adorable with her soft baby hair being washed while she relaxes.
Amira will surely make your day better. Watch the full video below!
Please SHARE with your friends and family!