Figure skating has a long and fascinating history that dates back to ancient times. It is believed that primitive ice skates were first used in Finland as early as 3000 BC, and that the first competitions were held in the Netherlands during the 13th century. Since then, figure skating has evolved into a popular Olympic sport, with the first official competition held in 1908 in London.
The video below features Rebecca Nedorfer in an exhibition figure skating performance. Choreographed by herself for her Pasadena Competition, it will surely encourage every viewer to copy her sizzling moves. Her incredible dance moves, jumps, and spins will put you in awe.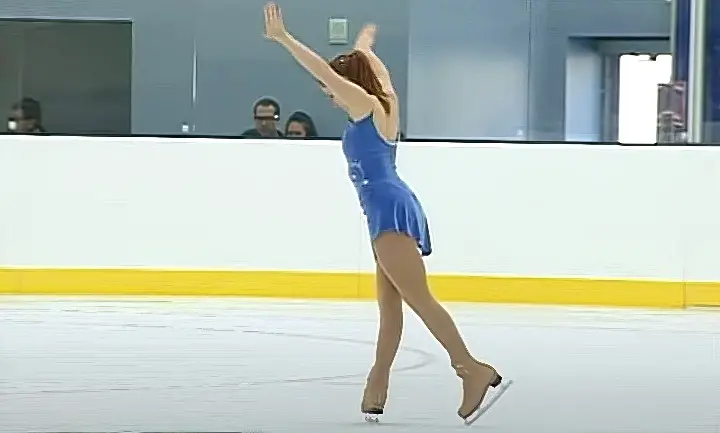 On top of that, the perfectly correlated song by Adele will put you up in your feet. Her performance is just as bold as the song 'Set Fire to The Rain.'  Her confidence and dramatic moves are unbelievably amazing to not notice any mistakes as well.
The entire figure skating is portrayed with great artistry and a ballet dancing style. The flowing of her dance moves in every beat of music sends cool vibes to the audience. Watch the full video below and please leave us a Facebook comment to let us know what you thought!
Don't forget to hit the SHARE BUTTON to share this video on Facebook with your friends and family.