Babies are a bundle of joy, they can make you feel good when you're tired, and make you smile when you seem to have had a bad day. Can you believe how precious these little human beings are? For parents most especially, their children are as important as their own lives– maybe even more! Kids are an inspiration and they give complete and utter happiness. Babies are born with a clean slate; they are so perfectly innocent and what they see in their environment is what they mimic.
Ella Dooley, a 14-month-old baby from Ohio was caught on video busting her dance moves, and the video went viral all over Facebook. So, what does this baby's dancing set her apart from other dancing baby videos? Ella seems to be on point with the rhythm of the song and that shocked everyone. The song was "Sucker" a hit song by the Jonas Brothers, and Ella just moved to the groove on it, and what made it even cuter, was the fact that she was firmly holding a Mcdonald's French fry whilst dancing. Her mom said while laughing, and I quote, "She just really broke it down out of nowhere and I was able to get in on video."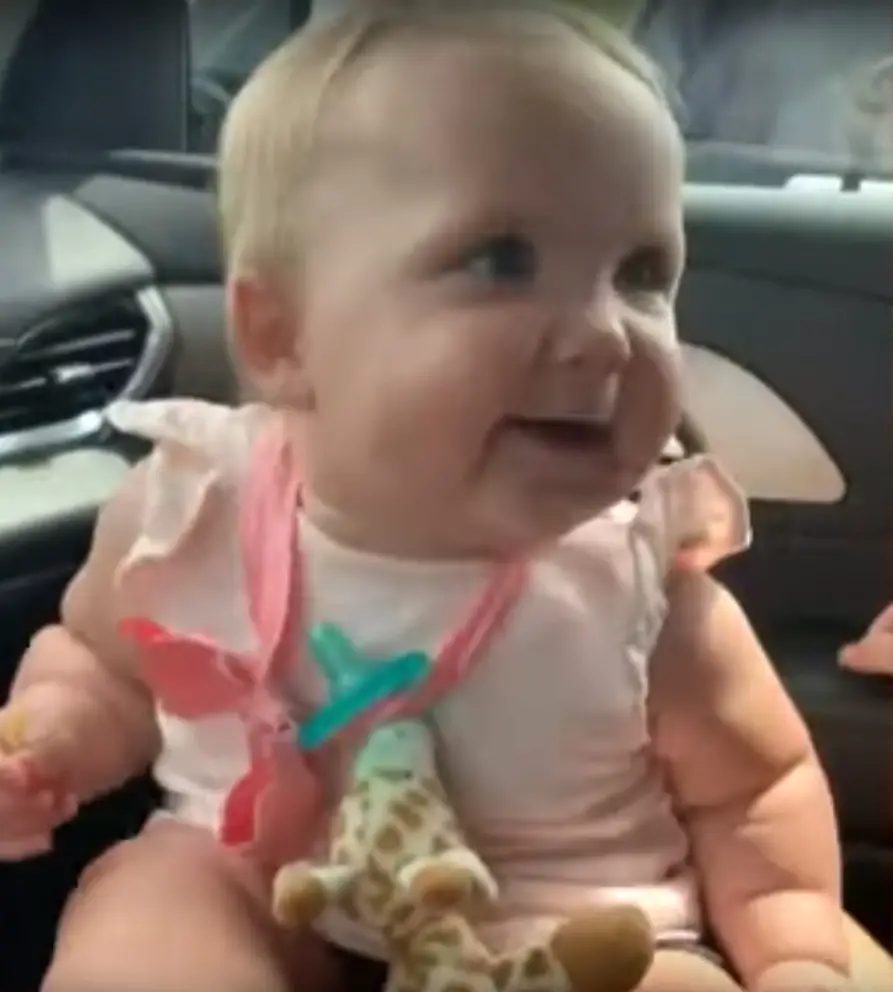 She said that Ella normally dances at home with her father when he is trying to feed Ella, she might have incorporated it when eating, but dancing precisely to the rhythm of the song was unbelievable. Her dancing was praised and adored by people who got to see the video. Watch it below to see the story, and also try to see the comments as everyone had commented funny things to say about the insane moves of the baby.
Watch the full video below:
Ella was so adorable in the video, it just had to go viral. Comment below about the sick moves of this baby, and SHARE this post for everyone to enjoy and adore.