Babies are a bundle of joy: they can make you feel good when you're tired and make you smile when you're having a bad day. Can you believe how precious these little human beings are?
Ella Dooley, a 14-month-old baby from Ohio was caught on video busting her dance moves, and the video went viral all over Facebook. So, what does this baby's dancing set her apart from other dancing baby videos? Ella seems to be on point with the rhythm of the song and that shocked everyone.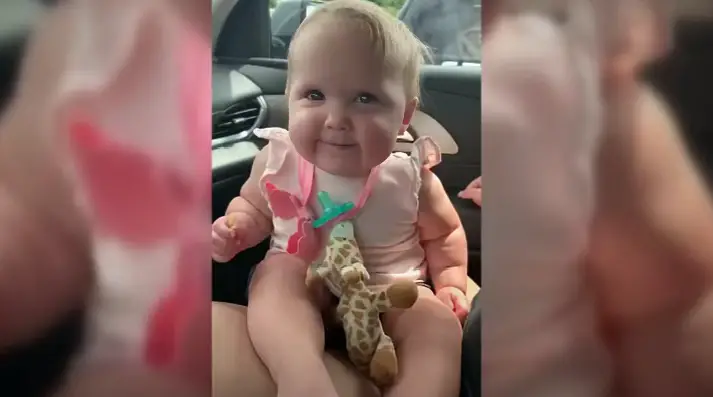 The song was "Sucker," a hit song by the Jonas Brothers, and Ella just moved to the groove on it, and what made it even cuter, was the fact that she was firmly holding a Mcdonald's French fry whilst dancing. Her mom said while laughing, "She just really broke it down out of nowhere and I was able to get in on video."
She said that Ella normally dances at home with her father when he is trying to feed Ella, she might have incorporated it when eating, but dancing precisely to the rhythm of the song was unbelievable. Her dancing was praised and adored by people who got to see the video. Ella was so adorable in the video, it just had to go viral. Watch the short video below and please leave us a Facebook comment to let us know what you thought!
Don't forget to hit the SHARE BUTTON to share this video on Facebook with your friends and family.