A vehicle really saved itself from a massive accident. Things as such are always because of a slight stroke of luck.
It is important that people take care of these situations very wisely. The semi almost lost control on a mountain highway and the video is revolving all around the internet. A truck driver, Terrell, had just exited the Eisenhower Tunnel on the I-70 towards Silverthorne, Colorado when he saw the smoke and realized the truck's brakes were burning up.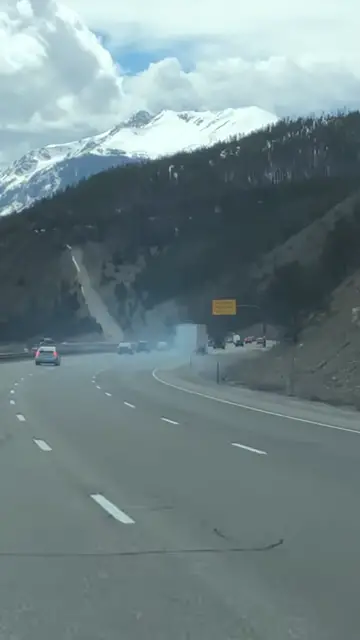 Terrell told ViralHog, "I could see clearly that his right signal was on and the second of two runaway truck ramps was just ahead. I muttered to myself, 'I really hope the driver takes this ramp.'" The experience seemed to shock Terrell and we are glad his video was able to spread awareness about the dangers on the highway to other drivers as well.
This video will scare you. Watch the full video below!
Please SHARE with your friends and family!