When we leave a job, we simply send a boring letter and walk away. But this resource officer in Chino, California, is a tad bit different than the normal resigners. He walks away with all the right dance moves. The video below opens up with the officer dancing, with a few students dancing alongside him.
Officer Tillman had been working in Don Lugo High School for a year and a half. And you can see in his face, and he loved this place! When it was his time to leave, he said he couldn't go without a proper send-off!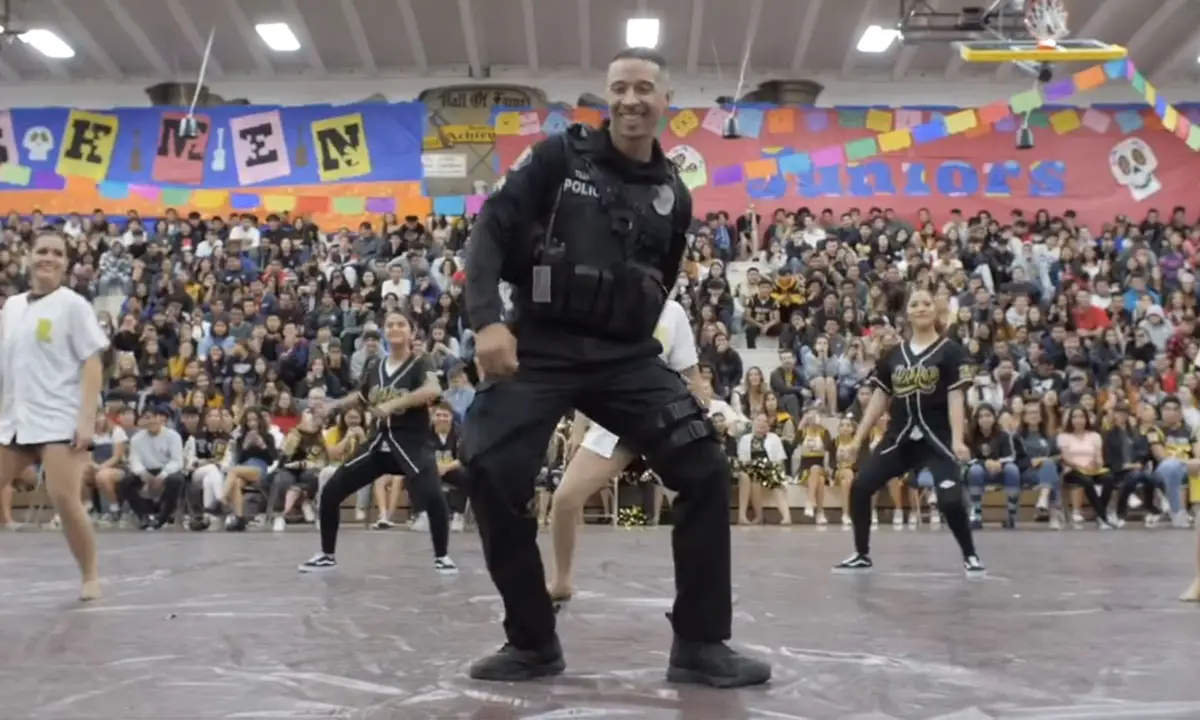 "I had this mindset that everybody just pictures a school resource officer just sitting in his office eating doughnuts and being angry at the kids," said Tillman. "But when you get there it's so much more than that; you're so interactive with the kids, you're a mentor to the kids."
"I wanted to go out with a bang so I was like what better way to go out then with doing a dance," said Tillman.
He shows off his awesome dance moves, including the iconic Hammertime. He is obviously loved and had a strong bond with the students. Everyone was cheering and dancing happily to the music. We especially love the part where he calls all the dancers for a giant group hug at the end! WATCH this wholesome video of a cute office with all the right moves!
Don't forget to SHARE this video with your family and friends.